Fashion
November 09, 2016 12:00 AM | by Zeinab El-Fiqi
Where to Buy the Top Fashion Trends This Winter, on a Budget!
Fall Winter 2016/2017 fashion trends are the most talked about thing right now, and everyone is wondering where they can get their hands on the trendy pieces, but in an affordable price. Don't worry, I did my investigation, and gathered for you the hottest winter fashion trends you should be wearing this season, and where you can get them on a budget!
Keep on scrolling to know where to buy the top winter fashion trends on a budget.
1. Camo print.
Camo jackets and t-shirts are so in this winter, can you believe this? Topshop even made a sequin camo bomber jacket, it's so cool. You can find camo jackets and t-shirts at Forever21, H&M, Topshop and Asos.com.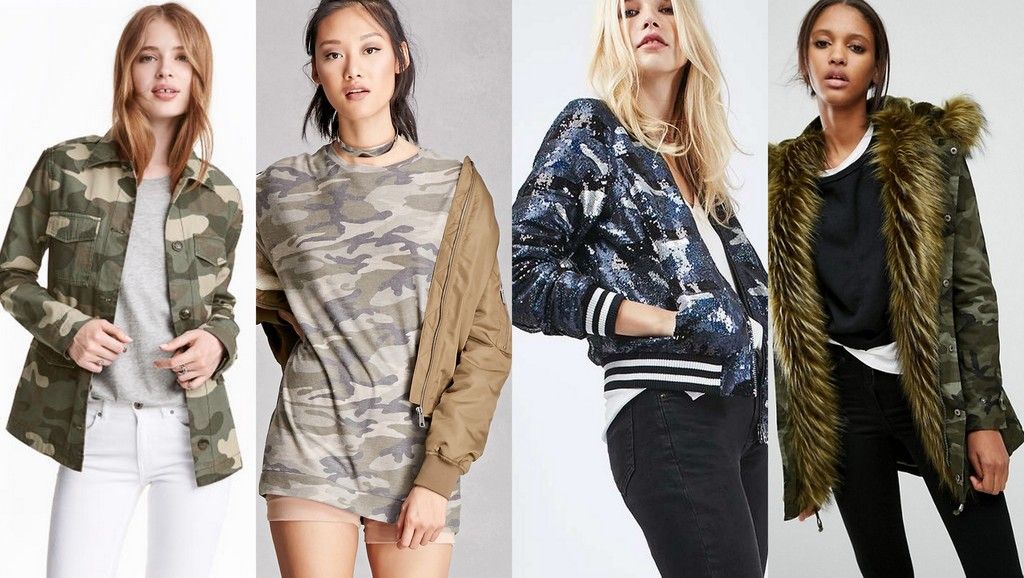 2. Velvet garments.
Ok, so by now you already know that velvet is the most wanted trend this winter. Velvet is available in shirts, suits, wide leg trousers and even skinny pants. And you can totally buy a nice piece or two on a budget. Find this winter trend at Zara, Topshop, Forever21, and H&M.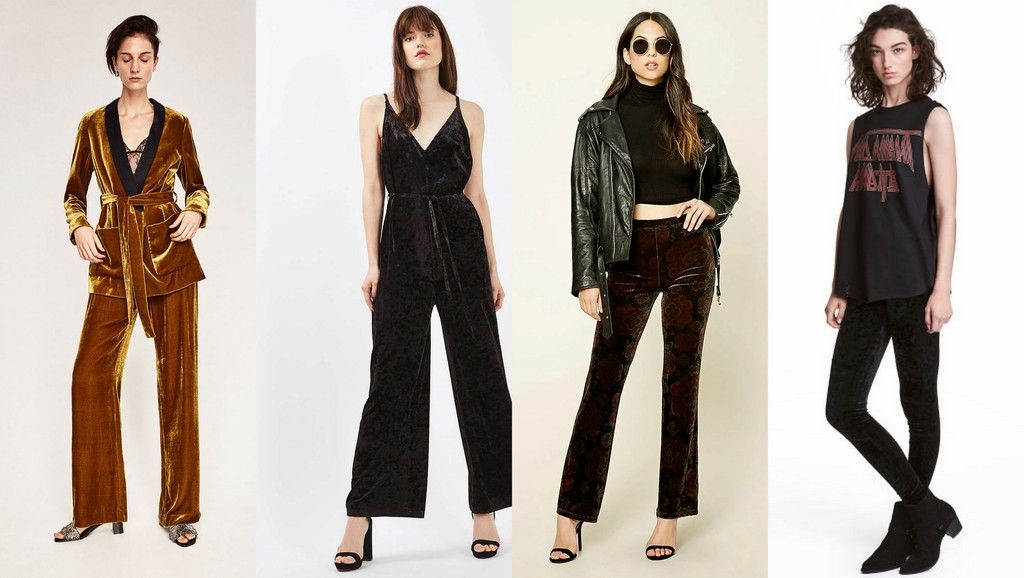 3. Flared trousers.
Flared trousers are back in style, but this time they came back with a very sleek twist in their design. Flared pants are so feminine and practical; you can wear them to work or to a chic night out. Find them at H&M, Topshop, and Forever21.
4. Embroidered garments.
This is one of the hottest trends this winter, embroidered garments are actually so beautiful. Gucci inspired most of the retail shops to create beautiful embroidered garments like they have done. Find them at Zara, H&M, Topshop and Forever21.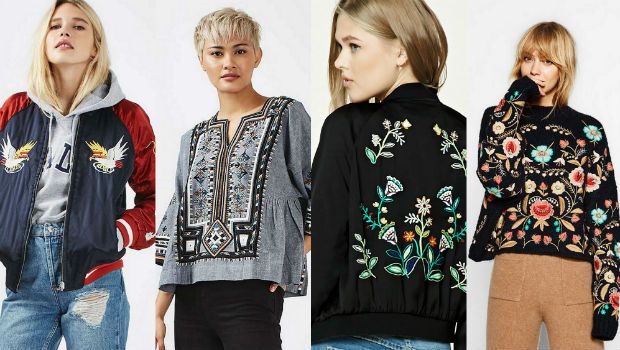 5. Athleisure.
Since Kanye West became a fashion designer, sports have become chic to go out with! But that's not the only reason why athleisure is so in right now, celebrities like Bella Hadid, Gigi Hadid and Kendall Jenner have been spotted wearing very chic workout clothes, while they're out and about after gym classes. Find athleisure outfits at H&M, Forever21 and Topshop.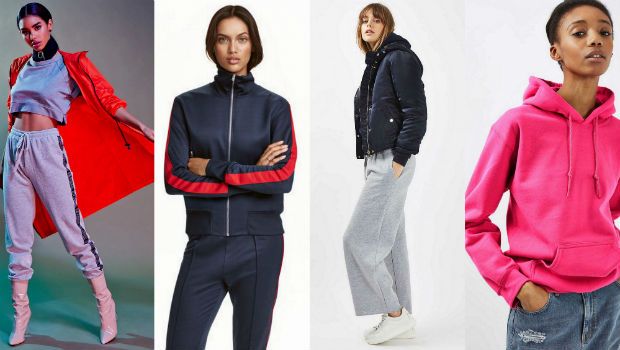 6. Vintage statement tops.
Wear your favorite music band, video game or even geek movie on your t-shirt, and the older the better! This trend is so cool and you should get a piece too. I'd personally love to get the 2Pac Shakur t-shirt. Find them, forever21, Topshop, Asos.com, H&M and Zara.
7. Over-sized jackets and sweaters.
Over-sized garments have been trending since last winter, and they're still in. Over-sized garments make you look smaller in clothes, and give you a hipster look. Find them at Zara, Topshop, and Forever21.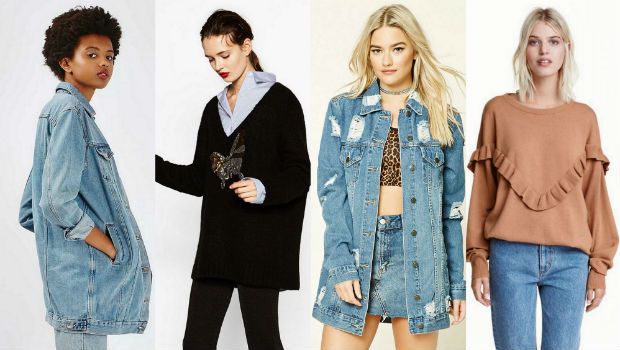 8. Faux fur jackets.
Faux fur never goes out of style; go get yourself a unique piece from one of these places: Zara, Topshop, H&M and Forever21.
9. Patched garments.
This fun trend is making a comeback from the 80's; you can find patched sneakers, patched jeans, and even patched bomber jackets. Find them at Forever21, Zara, Topshop, Asos.com and H&M.
10. Colorful coats.

Beat the gloomy weather of winter with a bright and colorful coat. Believe it or not, bright colors can brighten up your day, so get one from these shops: Zara, Topshop, Forever21 and H&M.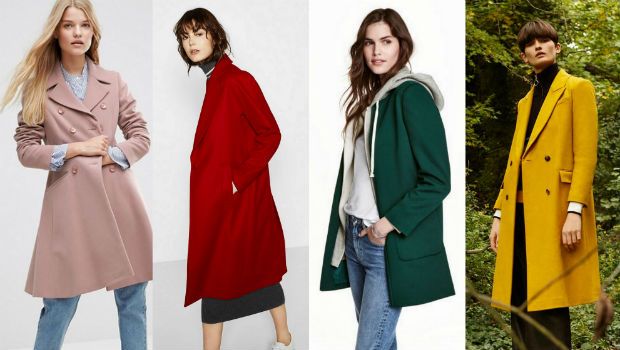 Scroll down to get a closer look at some of our favorite items from Fall Winter 2016/2017's collections. The best part, is that they're all affordable!