Lifestyle
March 18, 2016 12:00 AM | by The Fustany Team
20 Inspiring Arab Women Tell Us What It's Like to be Mumpreuners
Women are quite the most powerful human-beings in this world, right? For Mother's Day 2016, we decided to celebrate a group of extraordinary women - who are mothers and successful entrepreneurs; they are the mumpreuners. They are raising the next generation, while building their own empire, and they're nothing less than influential. Meet 20 of the most inspiring Arab women who told us what it's like to be mumpreuners. They share with us wisdom, emotion and all things motherhood. So click through, and get ready to be majorly inspired...
1. Aiisha Ramadan - Creative Director of Aiisha Ramadan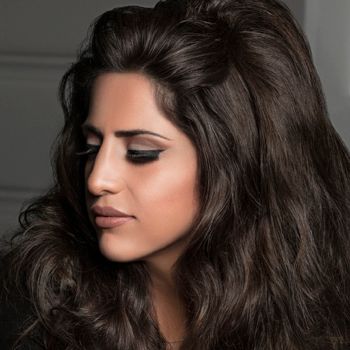 On motherhood: I'm a mother of one beautiful girl, Cièlle, who's 2 years old. In fact, my role as a mother started to be convincing after several months from giving birth. I spend most of the days being alert of my actions, as these will be the role model for my daughter. If I could pass on to my daughter humility and love, that would be great.
On balancing life and work: I was motivated to focus better on my work, and get the best possible results in order to build a legacy. I have to be honest, if it wasn't for my mother and my husband, balancing between motherhood and my business and job wouldn't have been nearly possible.
A tip every working mother needs to know: If you travel, do your best to take your children with you as much as possible, because time flies by so fast.
2. Amina Khalil – Founder and Designer of Amina K.
On motherhood: I have a baby boy who is turning one this week. I am a working mum, who is trying to juggle it all. The qualities I would love to pass down to my son, is to enjoy life, be open to new experiences, love nature and the outdoors, and most importantly, know how to interact with people.
On balancing life and work: Every day is a challenge, and you just take each day at a time trying to balance it all. Of course, I have to slow some things with work and learn to prioritize my family. I have learned when to say yes and when to say no. It is something I am working on every day.
A tip every working mother needs to know: To try to be there for your kids' bath and bed time. So no matter how busy the day gets, they can rely that you will be there at the end of the day, for some quality time and to tuck them into bed.
3. Amy Mowafi – Co-Founder and CEO of MO4 Network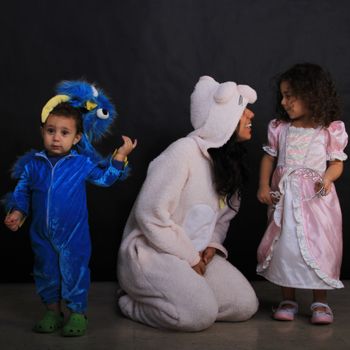 On motherhood: I have two young children. A daughter, Maya who's turning four soon, and a son, Momo who's turning two. I had both kids mainly to keep my mother quiet, and on the account that she promised she would look after them (a promise she has kept!). But they were the best decision I ever made, and I am totally open to having more (as long as mum keeps taking them in!).
With regards to qualities, it's not about "passing down to them" so much, as I'm still working on honing my own qualities, but the qualities I would love for them to have are fearlessness, tenacity, ambition, passion, optimism, the love of laughter, to take one's work very seriously but NEVER one's self very seriously, and most importantly to be good. BUT not good in the convoluted way we think of it in the Middle East. 'Good' for me has nothing to do with sex, drugs, and rock n' roll, nothing to do with curfews and cultural conditions (kids will experiment and I think as a mum you just have to hold your breath, be there to guide, wipe the tears away and hope that it all passes with minimal damage). I hope instead they are good to other people, that they understand that whatever your faith, karma is a bitch and it's best to have her on your side, and to have the presence of mind to understand that anger towards other people is the most wasted of emotions. There will be those that hurt you or hate on you, but there is no revenge more powerful than your own personal success and happiness.
On balancing life and work: I don't balance shit! There is no such thing as doing it all. You can only do what's best at that very moment in time. Some days things go smoothly, and none of the kids has a cold, and Maya isn't suffering from some emotional trauma because her favorite Frozen dress is in the wash so she can't wear it to school, and everyone at the office is relatively psychologically stable, and then I am a powerhouse! Other days (most days) everything is a mess, and I just have to take it minute by minute. The trick I think, is to understand you don't need to see the light at the end of the tunnel, you just need enough energy to take one more step forward.
I built my name in the industry as a writer and editor when I was young, free and single and had a tremendous amount of time to do what I wanted when I wanted, and would stay up all night working and writing and developing ideas I would go into the office the next day excited to put into motion. I think it's important to use the years before motherhood to make that mark, when you don't have to make the sacrifices that come with the responsibility of a mum. I started my business, however, when I was pregnant with my first baby, but it was certainly made easier by the fact that I had built the foundations of my career already. Having kids has made me even more ambitious (which I didn't think was possible). I'm no longer doing this just for myself, I'm building a legacy for my family. Being a mum also makes you an expert multi-tasker. Employers are often scared of hiring mothers, especially ones with young children, but they need to understand that if you want something done, give it to a working mum. When my my kids were babies I could take a call, type an email, and breastfeed all at the same time. No you show me any male CEO who can do that.
A tip every working mother needs to know: IT'S GOING TO BE OK.
4. Dalia Elali – Founder and Designer of Dee by Dalia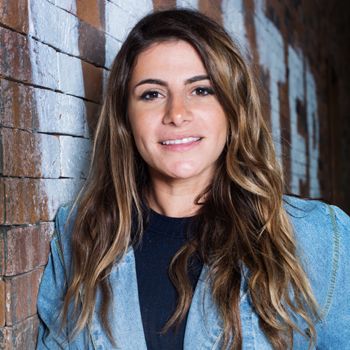 On motherhood: I'm a mum of two lovely boys, they are my world and happiness. Being a working mum is not easy as I have a lot of responsibilities towards my boys and work. I usually take my kids to all their after school activities and go through their homework with them. I try to teach my kids the qualities my dad has passed down to me. One of them, is always be kind to people and wish success to everyone, it's a positive way of learning. Ethics are the most important thing to teach your kids when they are young. If they are brought up with good ethics and a kind heart, they will live a very happy life. I try to be their role model by teaching them how to be generous and help poor people and the less fortunate ones.
On balancing life and work: As I said, being a mumpreuner is not easy at all. I had to learn how to delegate the less important tasks to people to help me, while I'm there next to them, making them feel the love at most of the important school events. I try to finish most of my work before my kids come back home, and once they are back I focus on them. Sometimes, I need to attend night events, and I only do that after they sleep. The only thing I feel that being a mum effects my career growth, is that I can't travel as much to shows and exhibitions in Paris and New York, and going to fashion week is always a hard step for me.
A tip every working mother needs to know: Always hug and give your kids so much love and emotions, for them to grow strong and confident. Ethics is what makes a person respectful, so try to always show them how to become a better person without being too competitive.
5. Donia El Naggar – Co-Founder of White Bliss Events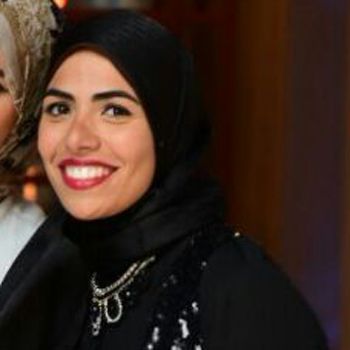 On motherhood: I'm a mother of a 2-year-old boy, and he is my top priority. Also, I am the Co-Founder of White Bliss weddings and events planning, and I consider my work as my first baby. I always try to do my best as a mother, and do my duties by myself without depending on others, also to give him all the care he needs, not to let him miss anything just because I'm a working mother.
On balancing life and work: I am trying to balance between work and family by being organized, and I always have a plan for my day. During my working hours, I focus on work and try to forget any feeling of guilt, to be efficient. When I'm back home, all my mind is dedicated to my home and family. I focus only on their needs and spend a great quality time with them, even when I have a week full of work, I try to plan for a weekend full of fun with my family. When I feel successful at work, it gives me more power and confidence to go on and do more with my kid, I feel that I can do it!
A tip every working mother needs to know: Be organized and set a daily plan for your life with balanced time for your work and family. When you achieve any success at work, think that you are a great mum and a successful working woman, and it influences you in a positive way. When you feel guilty anytime, don't stress on yourself. Just keep your work aside and have quality time with your child. Always be there in the most important days for your child and share with him what he likes. During working hours, focus only on work and leave everything aside, also try to give more than you are asked to do.
6. Jumana Al Darwish – Co-Founder of The Happy Box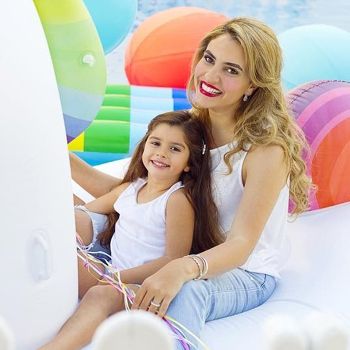 On motherhood: I have a beautiful family – my wonderful husband, who was my childhood sweetheart, and my 4-year-old daughter Ayla. We are the three musketeers! They are both my everything. Being a mother is incredibly fulfilling, she was my inspiration for The Happy Box, as I was searching for something that would allow more quality time for both Ayla and I, as well as all the other parents out there – life flies by so quickly. I love to show and teach Ayla to love and learn to give back to the community. Ayla has come with me on the Happy Hearts Giving Campaign trips, and I think it's very important for her to have this understanding.
On balancing life and work: It's a constant struggle for balance, and so far, balance has proved elusive! Because of the nature of The Happy Box, that two are very much related: I work on The Happy Box while still embracing my role as a mum. I involve my daughter Ayla in as much of the business as I can, and she loves it - it's our way of bonding and spending time together, and learning through fun. Of course, some days are easier than others, and I'm very grateful and reliant on the support system of help I've created, whether it's my husband or a friend or family or a trustworthy nanny or the new members of The Happy Team, whom we have begun to hire. Juggling motherhood while working on a start-up is very much reliant on knowing when to ask for help.
The great success of The Happy Box hasn't affected anything of being a working mother. Yes, The Happy Box has grown so much since we launched, but I think it's important for women to know that if they desire both success and being a great mother, then it is possible. Mostly, I stay calm and try my best to manage everything with a positive attitude. I take each day as it comes. Life is an adventure; you might as well enjoy every moment. You live once, right?
A tip every working mother needs to know: Ensure you spend quality time with family and loved ones, creating memories and living in the moment, is what it's all about. Put down your mobile phone and any other distractions whilst your are spending quality time, emails can wait for when you're back on work mode! That's how The Happy Box started, and that will always be the main priority.
7. Lama Qaddumi-Shahin - Managing Partner and Creative Director of Mosaique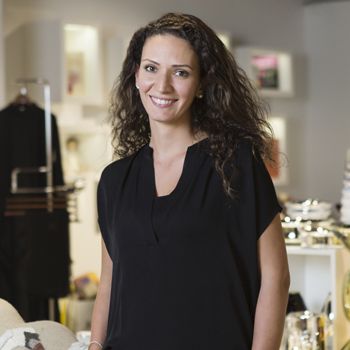 On motherhood: I am a wife and mother of two. Karim is five, and Faris is three. As a mother, I need to multi-task and balance my work and personal life. It's all about good time management. And of course, setting your priorities. I'd love for my children to grow up to be well-balanced driven gentlemen. To appreciate life and make the most of what it has to offer. Most importantly, to be grateful and happy.
On balancing life and work: I always enjoyed working and the times when I couldn't work, just after having my children, I was restless. Working allows me to be in my own world for part of the day, it allows me to reset and re-energize for my time with my young kids and husband. This allows me to really appreciate and enjoy the time I share with my family.
A tip every working mother needs to know: Do what you enjoy, and what you believe is good for you as an individual and your family. If you, as an individual, are happy, you will most likely reflect this happiness when you are with your family.
8. Layla Shugri – Owner and Designer of Lya Lya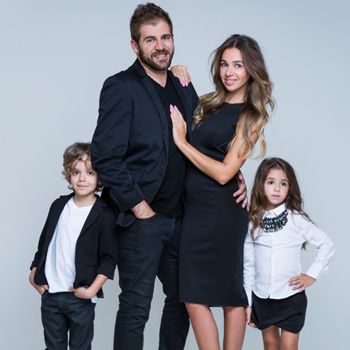 On motherhood: I am a mother of two kids, Anthony, 8-years-old, and Tiana, 6-years old. I grew up in a very loving free spirited family. Being a mother is the most rewarding and greatest gift I was given. No matter how much you read and educate yourself on how to be a great mother, there is no magical formula to it and you learn as you go. Kids come with their own unique personalities and it's like any other relationship, you need to get to know their personality and find what motivates them to be able to teach them how to be great human beings. At the end, I just want them to grow up to be great human beings, loving with values, not to be judgmental and make them believe that they can be anything they set their minds to.
On balancing life and work: Balancing between family and work never gets easy. However, I set my priorities and if I had to choose, family always comes first to me. I make sure that when I'm with them, I am present at that moment and spend quality time with them. Also being a fashion designer and having my own company gives me the flexibility with time. As for my success, kids actually contributed in it and motivate me to be better at what I do, as I want them to look up to me when they grow up, and doing so will also help me give them a better life.
A tip every working mother needs to know: Be proud of being a mumpreuner, by handling it all and managing to achieve your dreams at the same time, you are being the best example of a role model for your kids that they can look up to when they grow up.
9. Maha Gorton – Founder of Little Farasha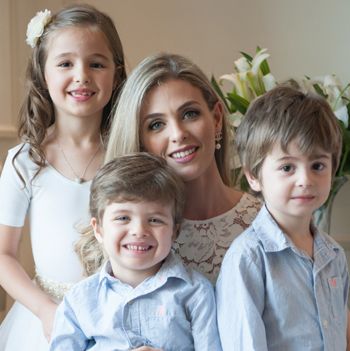 On motherhood: I have three children. Ayah is seven, and Faisal and Zayed are four years old. As a working mother, family always comes first. There are times that work takes up more of my time, however, there are specific parts of our day that I rarely skip, such as reading the children their bedtime stories and putting them to bed. I always try to have dinner with them as well, as it's a great time to catch up on what they have done during the day. Growing up, my mother always worked but she was also always there for my sister and I when we needed her. That is something that I find very important for me to do with my own children. I feel, especially for my daughter, that it's so important for them, to see that women can work and be independent, as well as raise a family.
On balancing life and work: I believe success as a working mother all comes down to time management. I try to make sure that I use the time that the children are at school to get as much done as possible, so that I give the children focused quality time when they're home – my mobile gets put on silent so I don't get tempted to check my emails! There are times of course when one side becomes more demanding, but I try to maintain a balance as much as possible. I am very blessed to have a supportive family, so when I'm busy with work, the children are with their father or their grandparents.
A tip every working mother needs to know: Put your blinkers on! Try as much as possible to block out what other brands are doing, in terms of expansion and growth. Go at your own pace. Accept the guilt! You are going to feel guilty a lot of the time, that you're either not focusing on your brand enough or not giving the family enough time. Accept it, take a deep breath, and move on. Quality vs quantity! When I'm busy with the launch of a new collection and my time is limited, I make sure I carve out 30 minutes, or more if I can, to switch off from work and just focus on the family. We will head down to the beach or the park, go for a walk in our neighborhood … or go out for ice cream!
10. May Abdel Asim – Managing Director of Media & More

On motherhood: Well, I am a working mom, like many working moms out there, so that is nothing special, we all juggle somehow. My role as a mother of two daughters, is to try to raise them as empowered as I can. I want them to be kind human beings who have compassion and empathy for their surroundings. I hope that I can raise them to make a difference in whatever they choose to do and to be themselves in a society that doesn't encourage girls to be free. I want them to be happy and courageous, and hungry for life and willing to go the extra mile. I hope they become voices for those who don't have one, each in every aspect they choose for themselves. I really hope I can raise them to be free women and free spirits.
On balancing life and work: I hate to break it, there is no real balance. I am constantly running. You have to accommodate meetings, pitches, costume parties, tennis practice and school buses, and the list goes on. But then again, I wouldn't want it any other way. I love my work and I love my family, and I have a great support system around me. Without my husband, who is a hands on father, my sister and my parents, my life would be difficult. It is important to try to keep strict family time without phone or laptop, I am trying hard. Also constant family vacations are very helpful.
A tip every working mother needs to know: Planning, planning and planning. Have fun, enjoy life and the world will not stop turning if you are late for a meeting every once in a while. We need to all chill a bit, and enjoy more!
11. Nada El Sadat – Founder of Cairo Boutique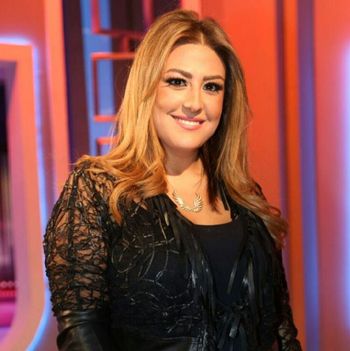 On motherhood: My family consists of two adorable girls - Lara who's five, and Tia who's two. My role is similar to any mother's role among her family. Care and love is what I transmit all the time I am available to my girls. Ensuring healthy food and cleanliness, along with having time for activities for both of them. I would love to pass on to them a kind heart and persistence, along with passion and confidence. Faith is very important as well, I try to deliver religion in a very modern and light way, to have it in their heart.
On balancing life and work: It's a struggle, specially when your children are still young, and you need to be available all the time. I am trying my best, as well as having a great help from their father. I believe success is not really affected by being a mother. I think it takes longer and it's harder, but it doesn't matter if you're smart or a hard worker.
A tip every working mother needs to know: I would advise every working mother to consider her work as one of her children, and divide her care and love over them equally. That way, she can feel that she's a useful human being in the society, and be proud of herself later on in front of her children.
12. Nayrouz Abouzid – Managing Director of Ego Communicate

On motherhood: I was raised in Italy away from my extended family for over 20 years. Everything I learnt was through my parents only - my mother taught me to be the woman I am today, and my father has always pushed me to follow my ambitions blindly. Without their mentor-ship, I don't think I would have managed to be half as persistent; these are all qualities I aim to pass on to my son, Omar. I hope he is a hard worker, and does not expect things to come easy. I hope I can instill all the morals that I've learnt, such as self-respect, patience, and honesty. As a mother, I've learnt that kids respond faster to real-life examples; preaching is by no means a way to teach a kid wrong from right; they have to experience and see for themselves. My role is to minimize the risk; not eliminate it.
On balancing life and work: Balancing the two most important things in my life, is probably the hardest thing a working woman has to go through. Fortunately, and I say it every time, my husband is one of the most supportive human beings I've met. When I work late, he baby sits and vice versa. We're a team, with one goal; to provide happiness and stability for our home. Whatever it takes, we'll do it. As for my success, being a mum has made me 'hungrier' for achievement and growth. There's nothing wrong with having a target to achieve; and there's no better target than to make my son proud.
A tip every working mother needs to know: Don't try to do everything at once. You're human and you can make mistakes. If you're guilty about the time spent away from your home, children or husband, make sure it's time well spent. When you're home, STOP working. Tomorrow is a new day…anything can wait.
13. Norshek Fawzy – Founder and COO of The Wellness Log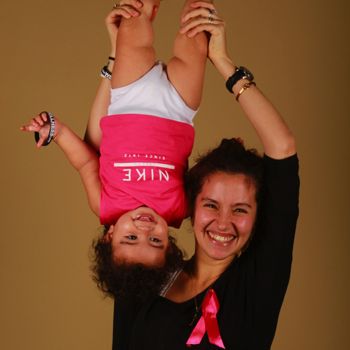 On motherhood: I can't begin to explain to you how being a mother changed me, to the better - I hope! I've always had a spoiled part in me - just a tad. Today, I may put stuff off or delegate others, but I know that I've built immunity towards 'being spoiled.' I promised myself I will not raise spoiled kids, never! However, it's so damn hard, because when my daughter looks at me with her wide puppy eyes and says 'please cookie, I love you,' I cave and just give her whatever she wants! So maybe when she's less cute, I'll be able to enforce my non-spoiling methods.
On balancing life and work: Nabil and I split our roles, so it's a dadpreuner and mumpreneur kind of approach. We work together and raise the kids together. They are equally attached to both of us, because he is always there as well. We never hired help to take care of them, so the best we can do is delegate to the grandparents and abuse their love to their grandchildren - we do that A LOT! I'd like to say being a working mother affected my work positively, although I have 1/10 of the time I wish I had, but the little time I have is always very focused and productive.
A tip every working mother needs to know: Don't try to have it all. I still wake up every morning and tell myself this. You can't be a mother and work 24 hours of every day! You got to delegate what you can to whoever you trust. A husband, mother, mother in law, sister, friend, nursery, etc. Same thing for work, I realized I can't do anything that requires me sitting with my laptop for hours, I can manage a team, I can work from my phone and I can put 2 hours daily to sit and focus on my laptop. It's hard, but with determination, you get the best of both worlds. Healthy happy kids, and a successful career!
14. Raquel Saliba - Founder of Belles by Raquel
On motherhood: I have a 10-month-old baby, and I am a proud WAHM (work at home mother). As a mother of a boy, although it sounds cliche, I feel the responsibility every day that I am raising a future man, who I hope will one day be a great husband and father. I hope my children will be kind and honest, who love family and respect Mother Nature.
On balancing life and work: Every day is a challenge, mumprenuers have the ultimate responsibility to be the primary care takers of their children, and CEOs of a business. Most days are hectic, but I swear by to-do lists, organization and coffee.
A tip every working mother needs to know: Do the best you can for your children and your work, ignore the heavy guilt feelings, because you're doing a fantastic job and get your husbands involved, they are great business and life partners!
15. Rima Zahran - Partner and Co-Founder of Dinz Clothing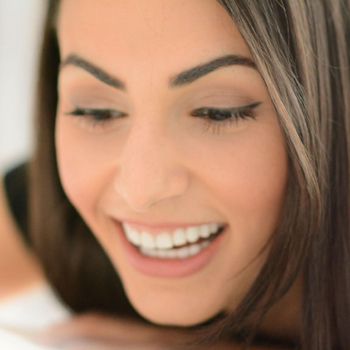 On motherhood: My family is my everything! I make sure to pick up my kids from school every day and spend every minute they're awake with them - playing, teaching, cooking and talking. Most important thing is continuous communication. I love explaining everything to them, no matter what it's about and make sure they feel comfortable to ask me about everything and anything. I work hard to make sure they constantly express how they feel, and to let them know that it's OK to feel how they do. Happy, sad, jealous, frustrated, excited, etc.
On balancing life and work: My kids come first. So I work around my kids' schedules, before they're up, while they're in school and after they sleep. Now that I have a newborn, things are a bit messy but in a few months we will re-adjust. My success with Dinz Clothing and my other company has definitely been majorly affected, but I no longer measure success that way. Funny when you become a mum, you measure success with how happy your kids are. It's tough to balance both, but once you manage to master the art of not wasting a single moment, it's amazing how much you can get done.
A tip every working mother needs to know: You have to give up something else apart from your sanity, so expect to give up a few hours of sleep, but it's all so worth it. It's very tough at first, but you will eventually find your balance, and it gets easier with time, so stay focused.
16. Sahar Wahbeh – Founder of DUMYÉ
On motherhood: I am a mother to one magical little girl and two gentle Chihuahuas. We're a creative and free spirited family so there is lots of music, dancing, painting and creating happening in our household. As my daughter grows into a young lady and eventually a woman, I hope she will adopt my empathy for others and my confidence to live life without boundaries.
On balancing life and work: Work life balance is a myth some consultant probably came up with. My life is one big beautiful intertwined existence. Work, family , self… each one feeds the other in different ways on different days. It's organic and messy and loving and some days I manage it better then others and that is okay.
A tip every working mother needs to know: This is advice for all mothers… Find a place for gratitude in your everyday routine. It could be a stranger smiling at you in the elevator, a heart felt giggle your baby shared with you or the gentle squeeze your husband gave your hand while you milked the last few minutes of morning sleep. Allowing your self to acknowledge those tiny gifts will benefit you in more ways then you can count.
17. Sarah Beydoun – Creative Director and Founder of Sarah's Bag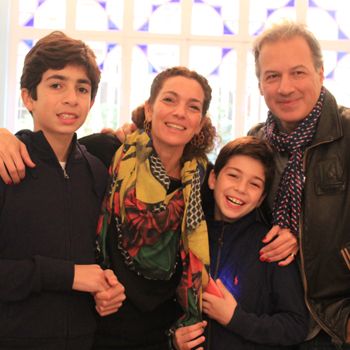 On motherhood: I have two boys, Malek 13 and Taymour 10. One of the most important values I would like to pass down to my kids would be to believe in themselves, to have a positive attitude and to be grateful for what they have. I think this builds resilience; it will help them to be strong enough to overcome any shortcomings and whatever life throws at them.
On balancing life and work: It is always hard to balance work and family, specially when work is demanding and requires frequent traveling. Yes, a woman can have it all but not without strong support system. I am blessed to have a dynamic mother and a loving husband who have always supported and encouraged me. In the Arab world, we are closely connected to our immediate and extended family and that support is priceless. I don't really mind if work is affected by my responsibility to my family, but I do worry about whether my kids are affected by my work.
A tip every working mother needs to know: My advice to all the young women who are determined and ambitious, if you want to have a successful career, a fulfilling family life and become a mother, then choose the right man. Choose the man who will support you, the one who will encourage you to fulfill your dreams and your goals; choose a man who will be your equal both at work and at home.
18. Sara Fahmy – Co-Founder of White Bliss Events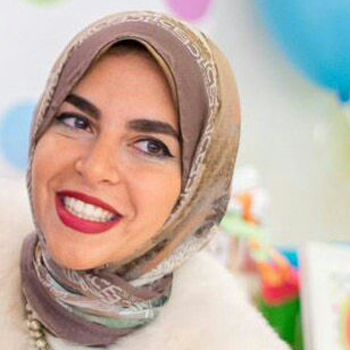 On motherhood: Being a mommy for a 4-year-old beautiful daughter, a wife for a loving supporting husband and the Co-Founder of White Bliss weddings and events planning is such a bliss! To me, motherhood isn't just about being a mommy, but also a best friend to my little pumpkin, from attending positive parenting sessions to reading online articles, it's a bit challenging to raise her up in a perfect way in this life we're living nowadays. But, I'm trying my best and what I'm trying to make her hold on to, is the way my parents raised me up; being generous, loving, helping people, sharing and most of all being kind to others.
On balancing life and work: People always envy us for being wedding planners! They really don't know what happens backstage and what it takes to become a real one. Unfortunately, its a bit hard especially in our career, not getting to spend weekends with my family and on holidays we usually have work, so I try to seize each moment and spend quality mommy-daughter time with her as much as I can. I really consider White Bliss as my second baby, we've started it eight years ago from scratch, so what I'm always thinking of is how to balance between my two babies!
A tip every working mother needs to know: Time management might help a lot, but to be realistic, there are no superwomen out there! It's a hard equation, and setting priorities and trying to balance everything is really important. There will come days where you might breakdown and feel guilty, but having a strong passion for what you do and support from your loved ones, will always keep you going no matter what. You always need to remind yourself as much as you can, that you're a strong woman and a perfect working mommy!
P.S. My daughter thinks that one day she'll follow my steps, and become a wedding planner. I'm actually considering taking her to work with me, when she grows up a bit.
19. Sima Najjar – Founder of eKeif.com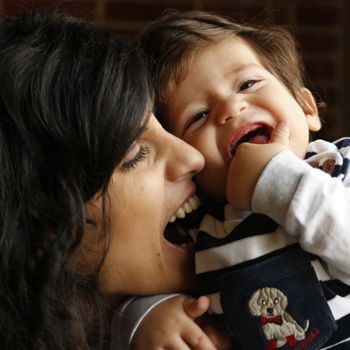 On motherhood: A mother for two monkeys, Farah and Laith; they call me Um Farah as she is the eldest. My role as a mother is to run after them all day - Laith started walking, so more running, yay! Gender equality, freedom of choice and raising them to be independent, are main qualities I'd love to pass on to them.
On balancing life and work: We are fortunate enough that women before us paved the way so women can actually "work" in the first place, and make it a norm rather an odd thing. Now, reaching places at work is what we are paving for our kids. I made balance by first choosing a great partner who wants equality and understands it, and second by choosing to keep my children next to me at work, as it's my own business - so I make the rules.
A tip every working mother needs to know: As women, we tend to complicate things in our minds, a mother once told me simplify things and they will be simple, complicate things and they will be complicated. And another piece of advice I would give, is that you're not only raising a son, but you're raising someones husband and father.
20. Yasmine Medhat – Founder of Bazarna Events
On motherhood: My family consists of myself, my hubby, and I was blessed with Yusuf who's seven, Ahmad who's four and Hana who's almost three. It's honestly hard to put into words my role as a mother. I have been through daily challenges and frustrations along with success and happiness. I have learned to be the person that perfectly goes along with each member of my family. My role was first to develop my relationship with God; second to keep my marriage bond strong, so that third; I have what it takes to raise my children and care for them in the most appropriate way.
Motherhood is a choice you make every day to put someone else's happiness and well-being ahead of yours, to teach the hard lessons, to be patient, to accept them as they are, to refrain from comparing, to do the right things even when you're not sure of it, and to remember to forgive yourself over and over again for doing anything wrong. There is no way to be a perfect mother, but a million ways to be a good one.
On balancing life and work: Motherhood changed me a lot, I used to work a full-time job and I was never a morning person. But when I became a mother, I realized that I needed a change in my lifestyle, so I started by waking up early, and I had enough time to accomplish more of my duties. I have decided to start my own private business, and to choose a part-time job instead of a full-time, where I'll be in full control of my time, effort and plans. I love and enjoy my job, it was never a burden to my role as a mother, and with time management, family support and being able to multi-task, I was able to overcome some obstacles.
A tip every working mother needs to know: Try to choose a part-time job, wake up early, start your day with a prayer and a smile. Be optimistic and always trust that God will reward you for all the efforts you do. Be proud of yourself and make your presence at home full of love, fun and happiness. Accomplish and become an inspiring role model for your kids. Finally, let go of the guilt.