Lifestyle
January 10, 2017 12:00 AM | by Sara Khalil
30 Smart Ideas to Make the Best out of Your Small Kitchen
If you're decorating your new home or you're just moving to a new house, and your kitchen is small, then don't worry, as I'll provide you with 30 photos of smart ideas to utilize small kitchens, make them fit everything and look bigger!
The modern-day kitchen is designed in a smart way to fit all your needs. Fitting everything in a small kitchen basically depends on how efficient storage can be, to fit multiple objects in a neat and tidy way. Having rows and drawers are one of the ways kitchen designers use, to fit everything you need into your small kitchen.
Besides having a neat and well-organized kitchen, wall colors play a very important role in making your kitchen look bigger. For example, pick wallpaper with vertical strips that will elongate your wall, or you can decorate the ceiling with simple yet eye-catching designs that will make you look up.
Having enough light inside your kitchen also makes your kitchen seem vast, whether you use natural day light or artificial ones that will do the trick.
Now keep on scrolling, to see 30 smart ideas to make your small kitchen fit everything.
One of the smart ways to make your kitchen seem bigger is to use the color white!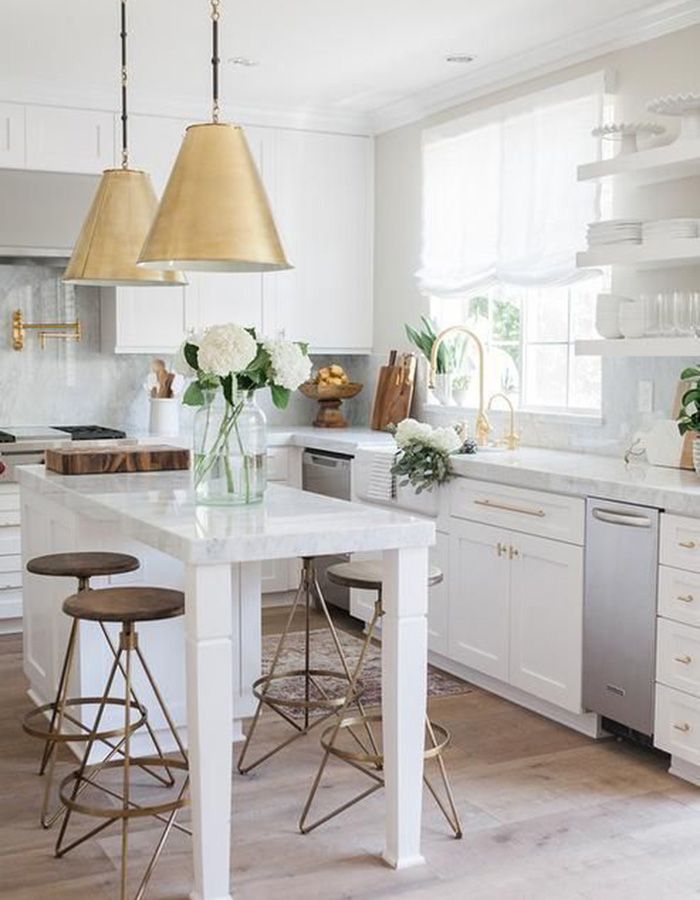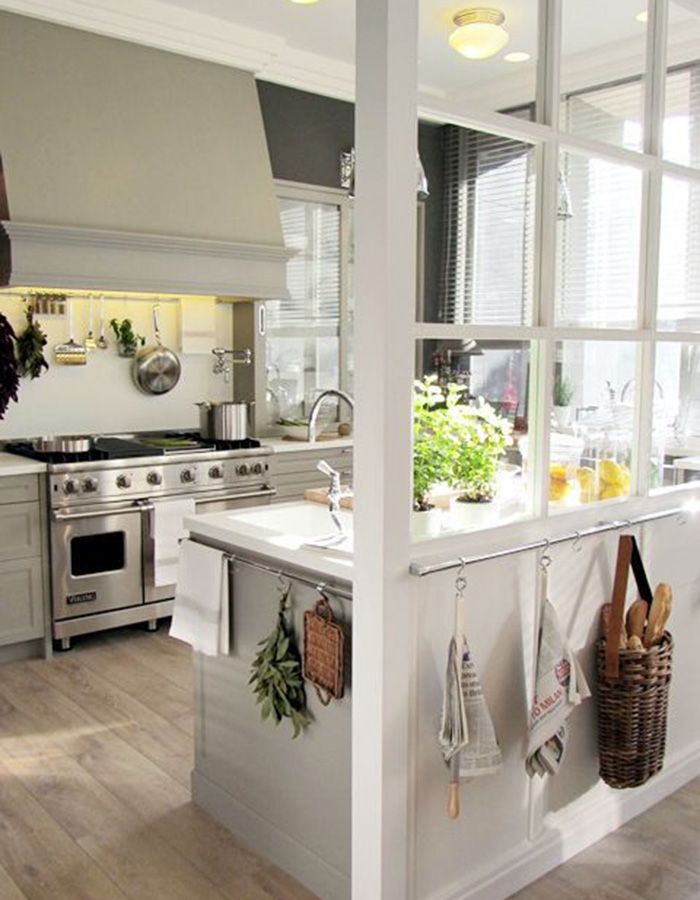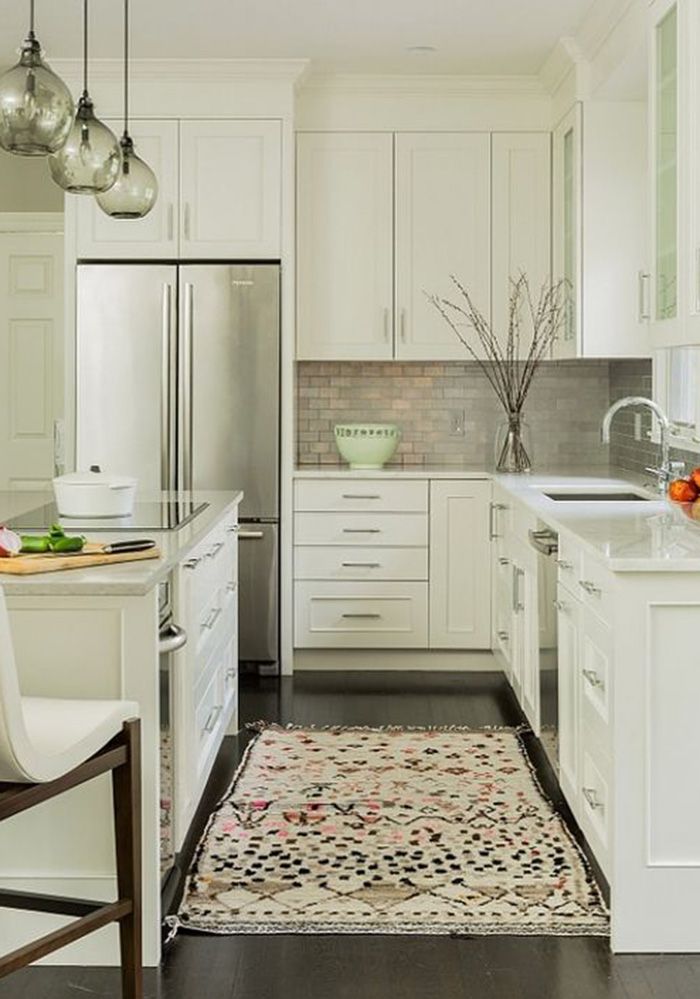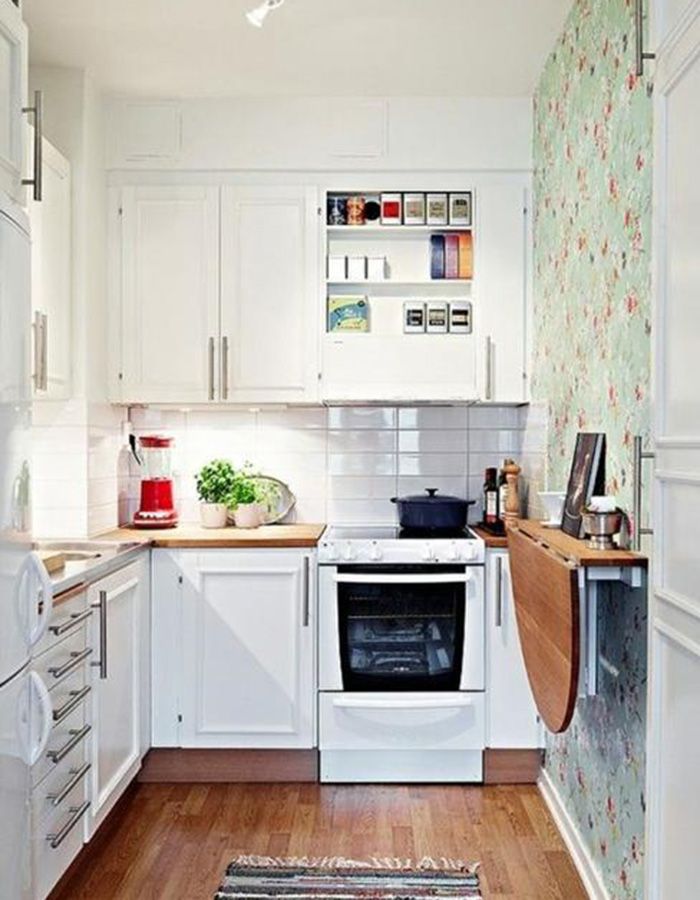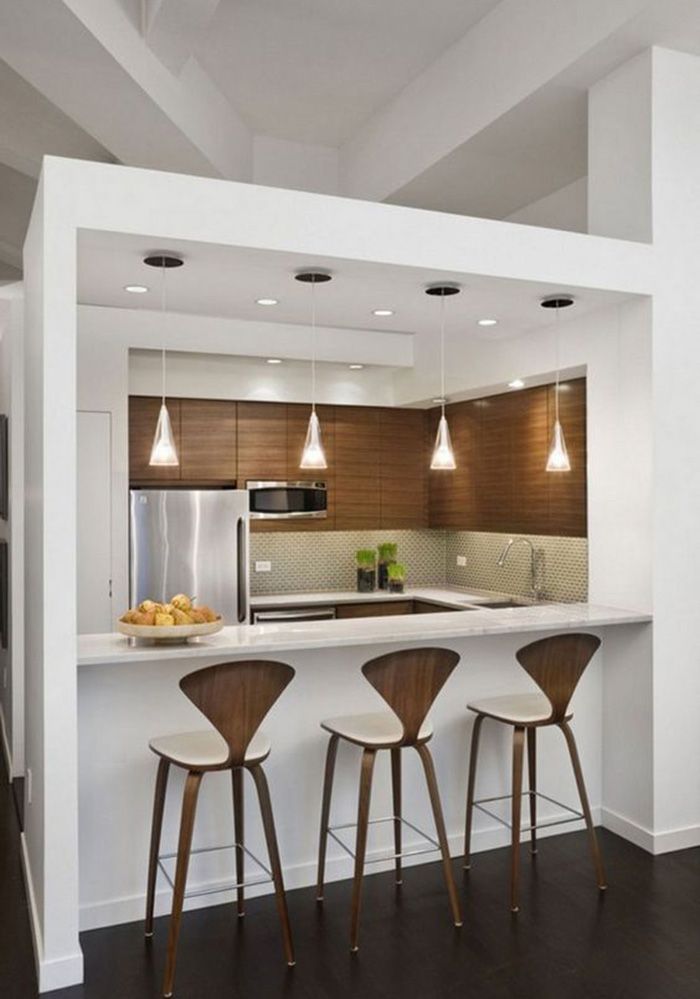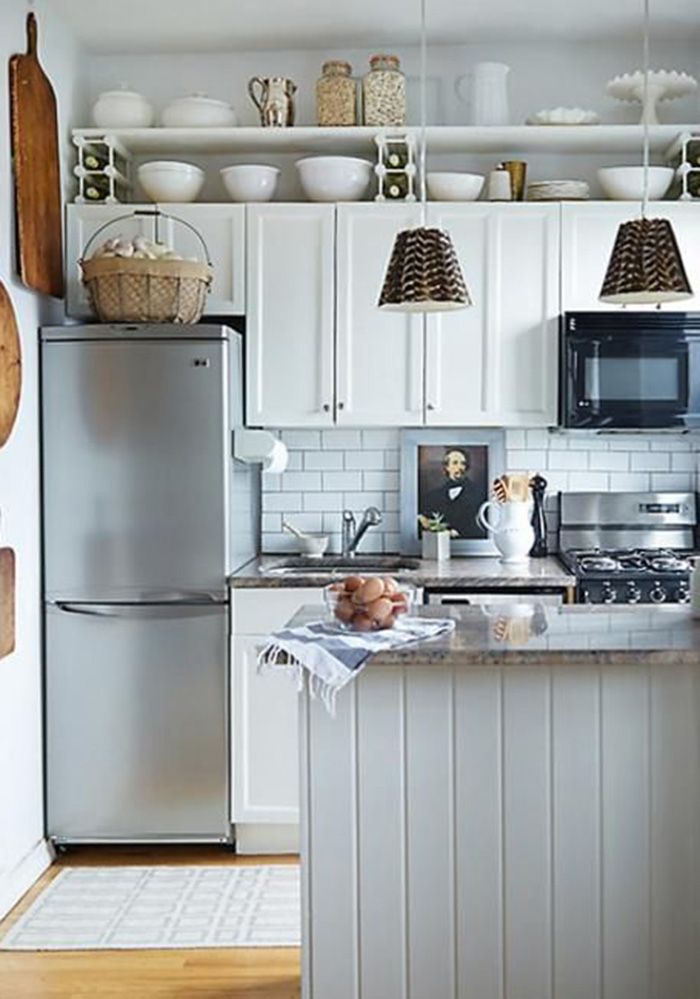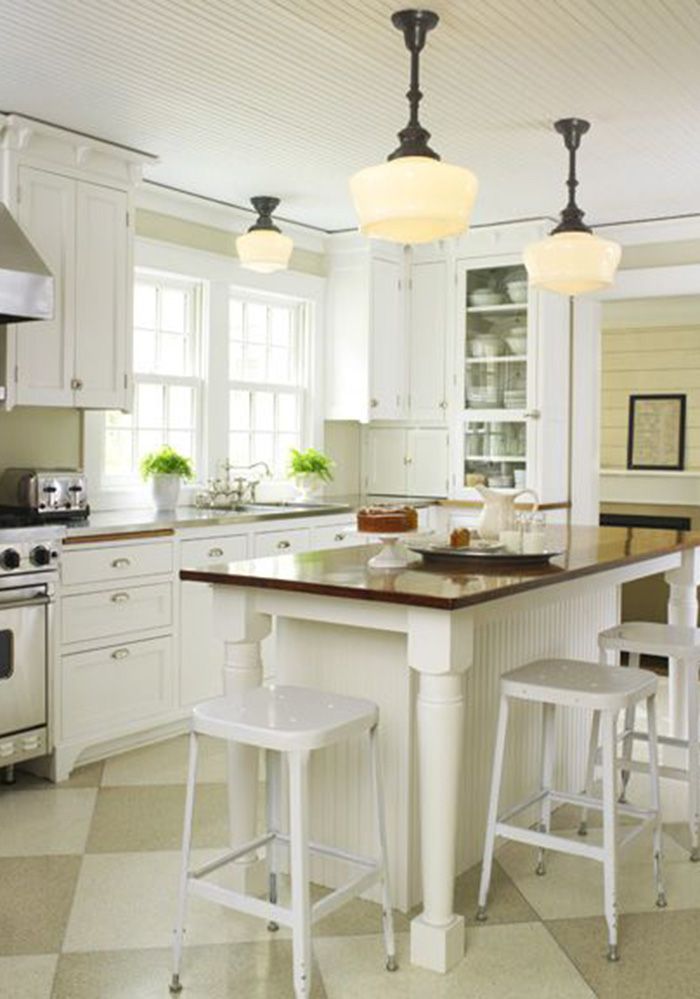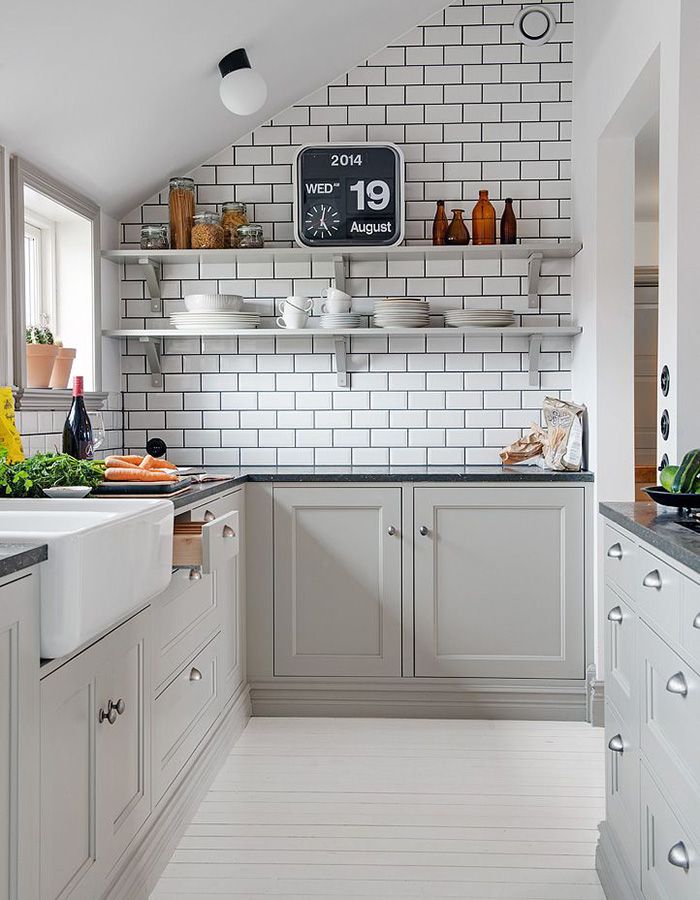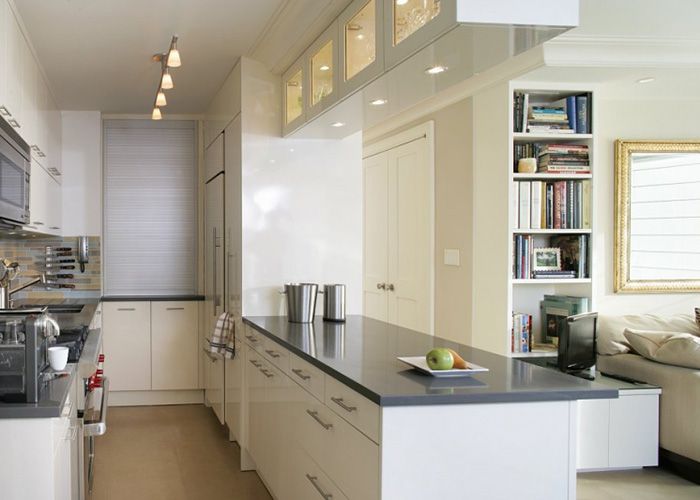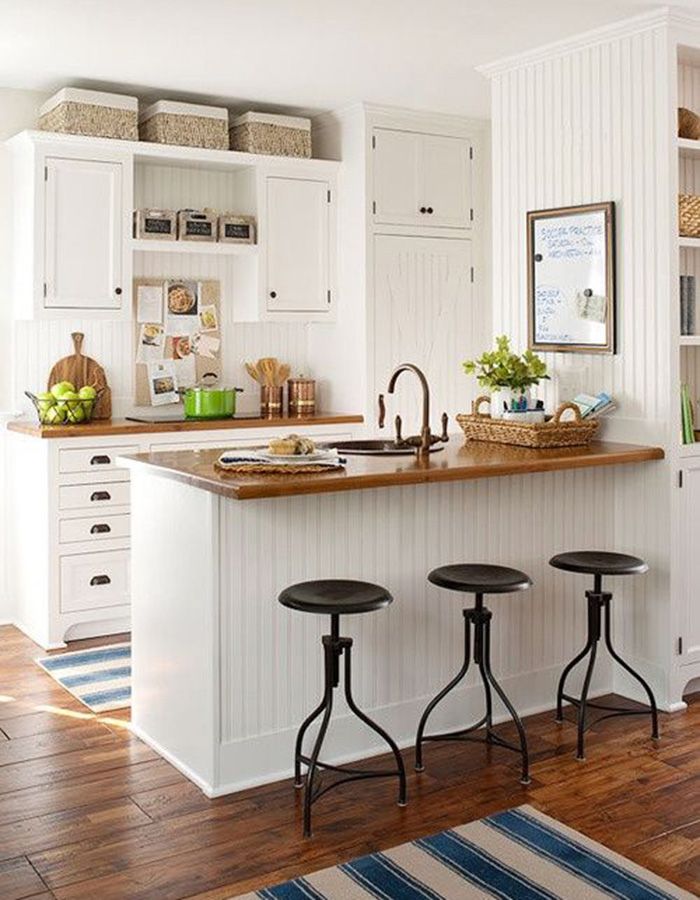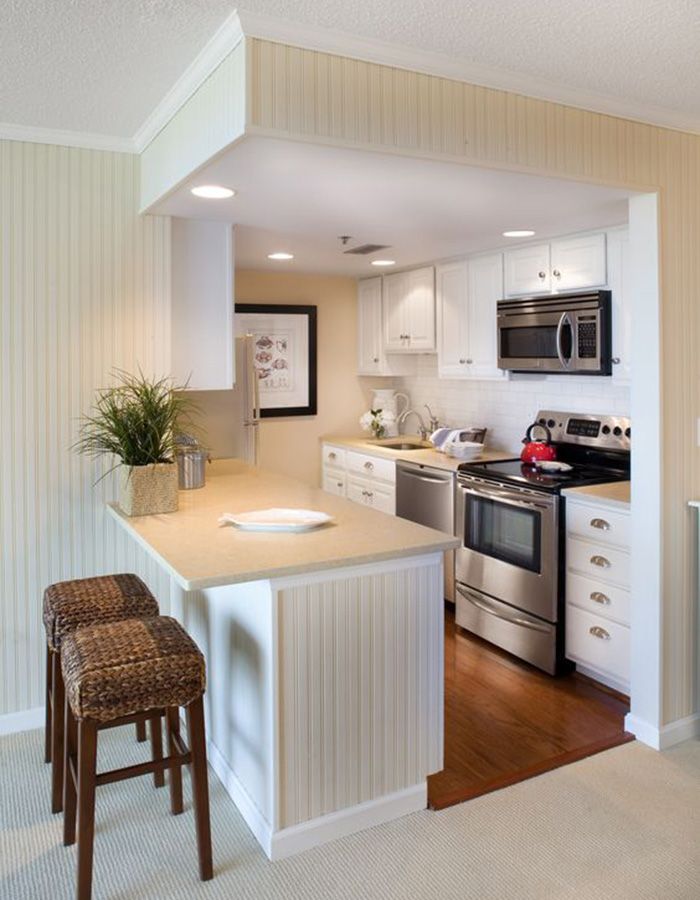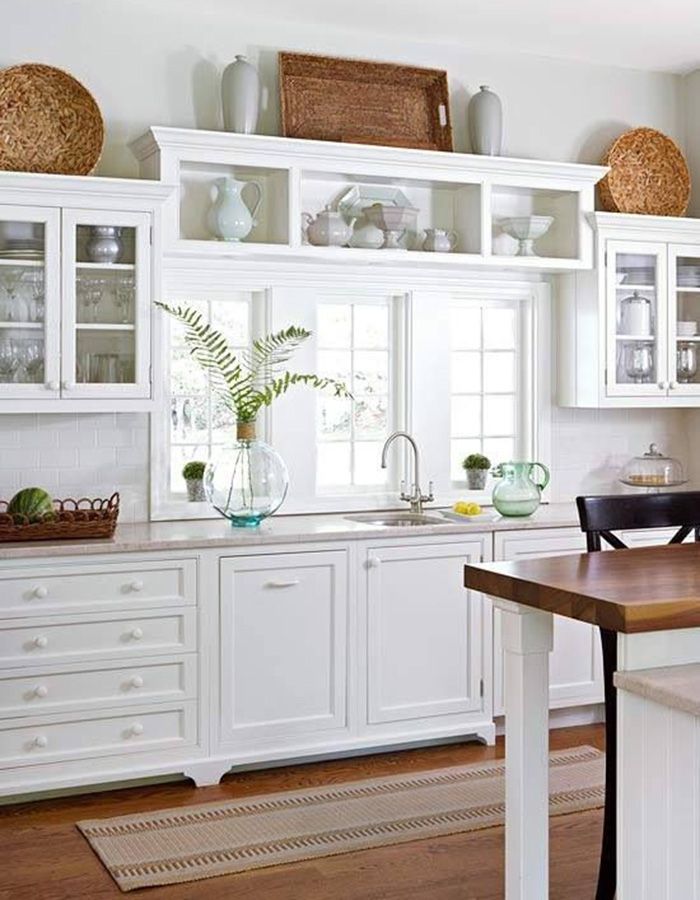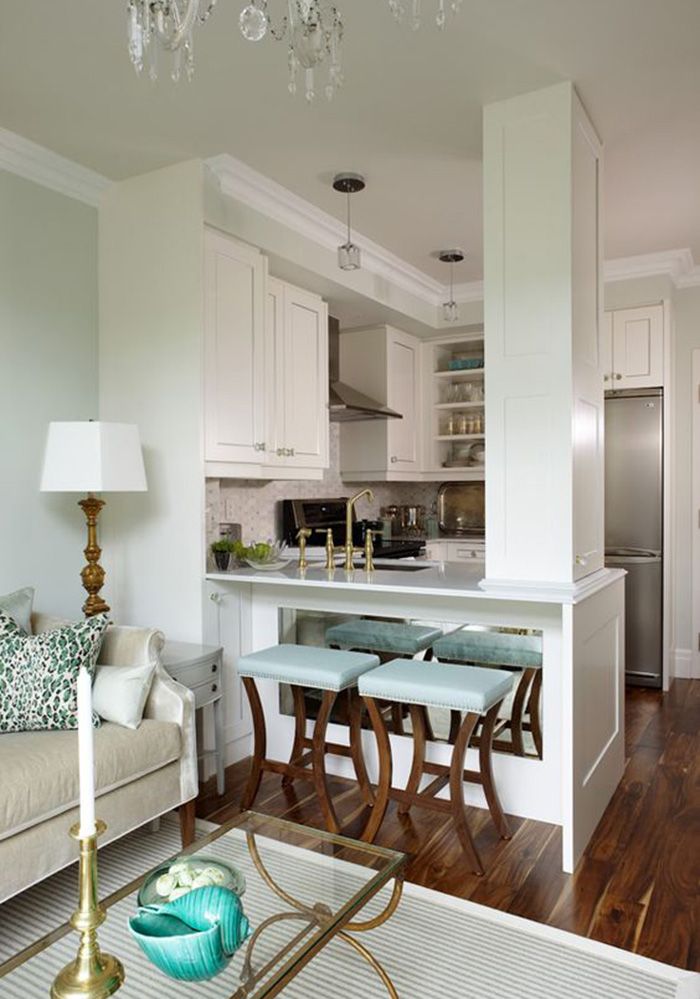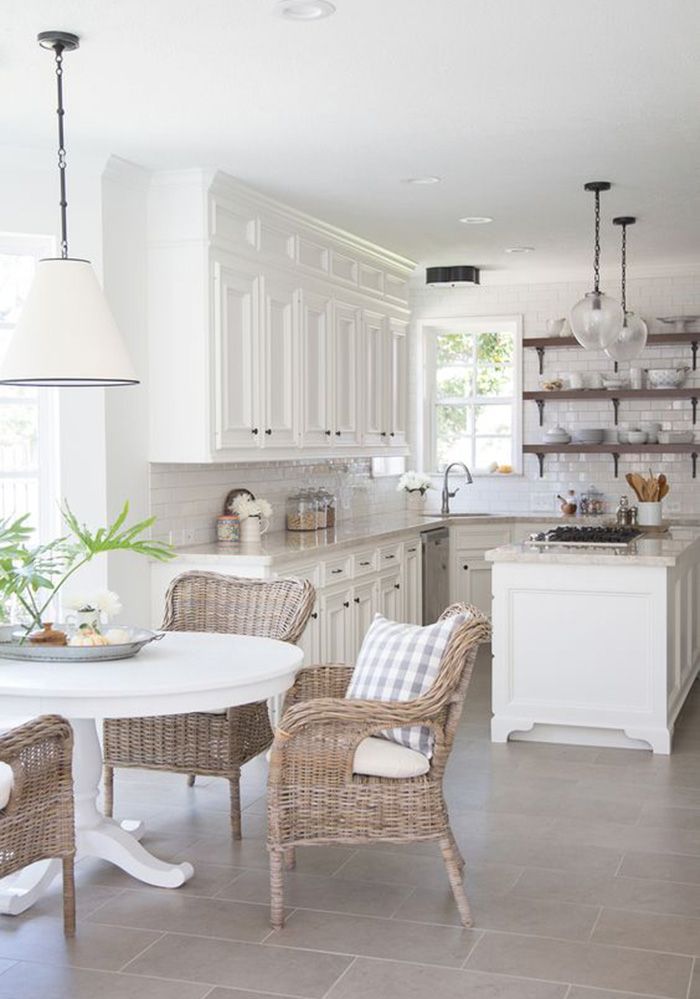 Small kitchen ideas using other colors.