Beauty
November 22, 2016 12:00 AM | by Sara Khalil
Seven Tips to Beautifully Wear Makeup with Dental Braces
Dental braces are something that many girls find hard and annoying, I know, because I've been there too. Although we know that it's only a temporary phase, it still irritates us. And because I know that wearing makeup with dental braces can be a task that requires some guidance, I decided to share some tips to help you. Applying makeup with dental braces might be hard at first, but I got you covered.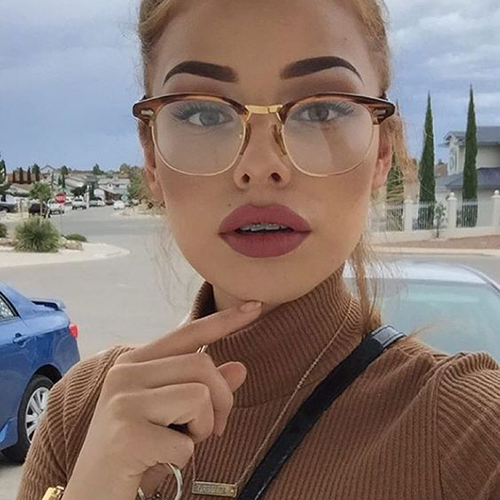 1. The best lipstick and lip-gloss colors for girls who wear dental braces are nudes and neutrals. This way you'll draw attention to your lips, because these colors put the spotlight on your lips more than your teeth.
2. Another important makeup tip if you wear dental braces, is to draw the attention away from your mouth by applying a nice eye makeup look. A thin eyeliner line with a touch of mascara is more than enough to make your eyes glow, and draw the attention away from your dental braces.
3. Pick transparent or neutral colored dental braces, this way they won't be too obvious. Besides, colored dental braces will give you a childish look.
4. If you really want to wear red lipstick for a special evening event, then I suggest you pick a dark red lipstick color, and preferably matte. Glossy lipsticks can smudge your braces, and you'll end up with a messy look you don't really want.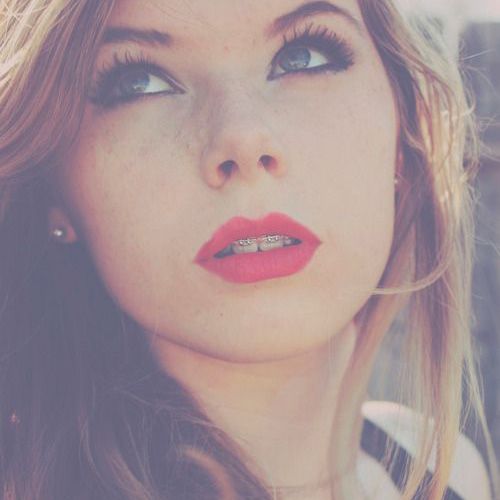 5. Again, draw attention away from your dental braces by shaping your eyebrows properly.
6. Hide your acne and pimples with a dab of concealer, but avoid wearing heavy makeup. And if you want to get rid of a pimple overnight, use a dab of toothpaste right on it.
7. This tip has nothing to do with makeup while wearing dental braces, but my advice to all the girls is that the best makeup they can wear is their confidence and love for how they look, whether you wear dental braces or not. So enjoy your life, and wear beautiful clothes, and do your hair properly.