Jude Benhalim, the young and hip jewelry designer joined forces with two Egyptian artists, Naila Marei and Shadden Fahim, to create one-of-a-kind jewelry pieces. But this artistic collaboration is more than just creating jewelry pieces; it has a story, and it's a powerful one.
Naila and Shadden created six different designs - every design was some sort of a manifestation of the positive energy of ancient goddesses. The two artists actually hand-painted their original designs on Jude Benhalim's Aurora chokers and bracelets.
Jude, Naila and Shadden made sure that the piece you'll buy will be one-of-a-kind, and that you're the only one wearing it, how so? They painted every design on just three chokers and three bracelets, but that's not all. Every piece of jewelry was hand-painted with a slight difference than the other, so you'll have an unmatched piece of Jude Benhalim's jewelry, that no one else in the world has!
Keep on scrolling to know more about the unique jewelry pieces Jude Benhalim created with Naila Marei and Shadden Fahim.
- Mighty Aphrodite by Shadden Fahim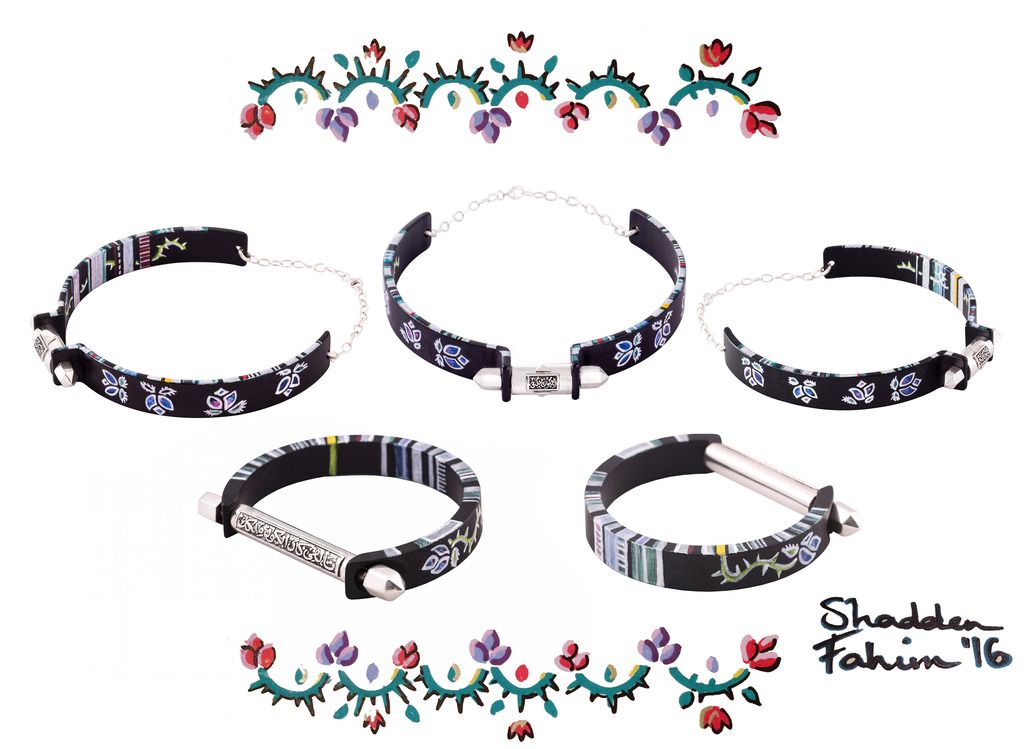 - The Hex of Hecate by Shadden Fahim
- Lilith…and the Sin of Saints by Shadden Fahim
- A-then-A Conquered by Naila Marai
- Serene Selene by Naila Marai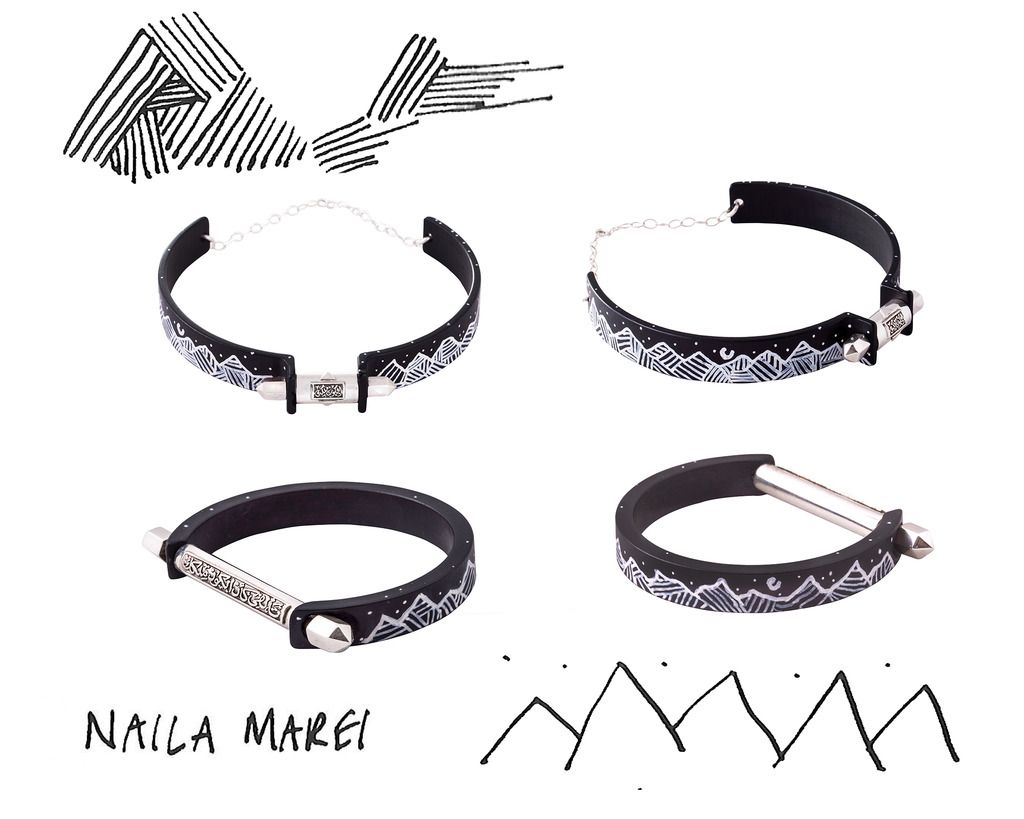 - Fortuna-Tely by Naila Marai