Who doesn't need fast and easy styling tips during winter time? It's hard to wake up and get dressed fast. You usually spend so much time trying to put an outfit together. So why not give you a few ideas to help make up your mind fast for the super busy days. Here are nine fast and easy styling tips for a trendy winter look.
1. Mix and match sportswear with dressy outfits:
Almost three seasons ago, ladies started wearing sporty shoes with tutu skirts and dresses. I personally think they're awesome. But why not get out of the box even more and try sporty pants with heels and a faux-fur jacket? Trust me on this, you won't only look trendy, you'll also feel so comfortable in your favorite sweat pants. It's a fast and easy styling tip for all women.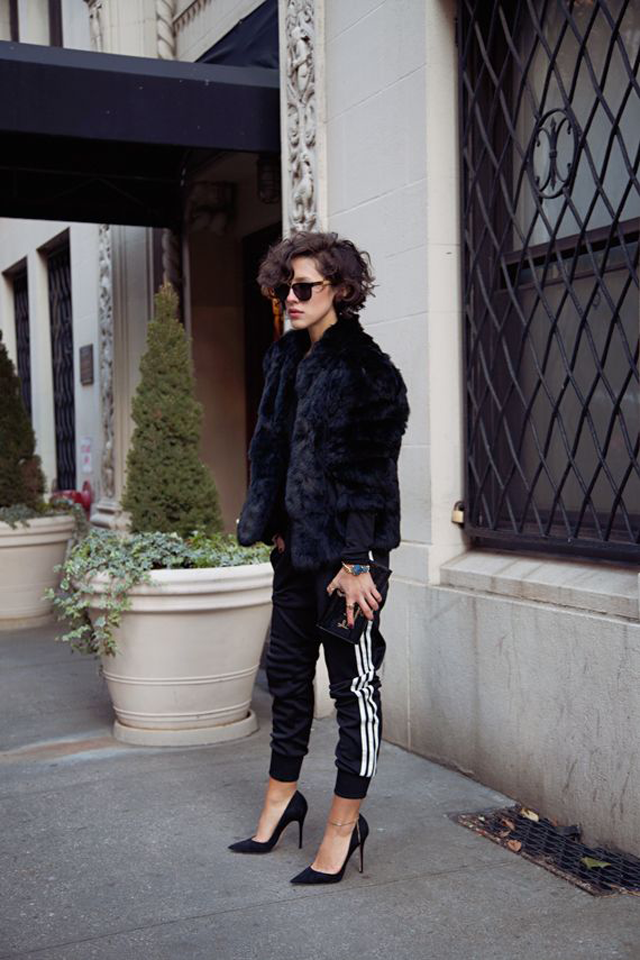 2. Add a super-sized scarf to your daily and seen before outfit:
This fast and easy styling tip is all about the details. If you ever get bored of your regular outfits, or find yourself stuck with the same choices, just throw on a super-sized colorful scarf to draw attention away from what you want to hide.
3. Wear an over-sized sweater over a skirt or a dress:
This look gives you the opportunity to get the best of the two worlds, comfortable but chic! Throw on an over-sized sweater over a skirt, and enjoy looking super chic while feeling warm and relaxed.
4. Tuck your long scarf inside your waist belt:
If you're wearing a dress and you want to add a casual chic look, grab a scarf and throw it on your neck loosely. Then grab a waist belt and wrap it around your dress and scarf. This will surely give you a very chic look.
5. Style a waist belt over a thick cardigan:
This one is super easy and fast. If you wear a different waist belt every now and then with the same cardigan, it will look like a new look every time you wear it. Don't underestimate the power of accessories.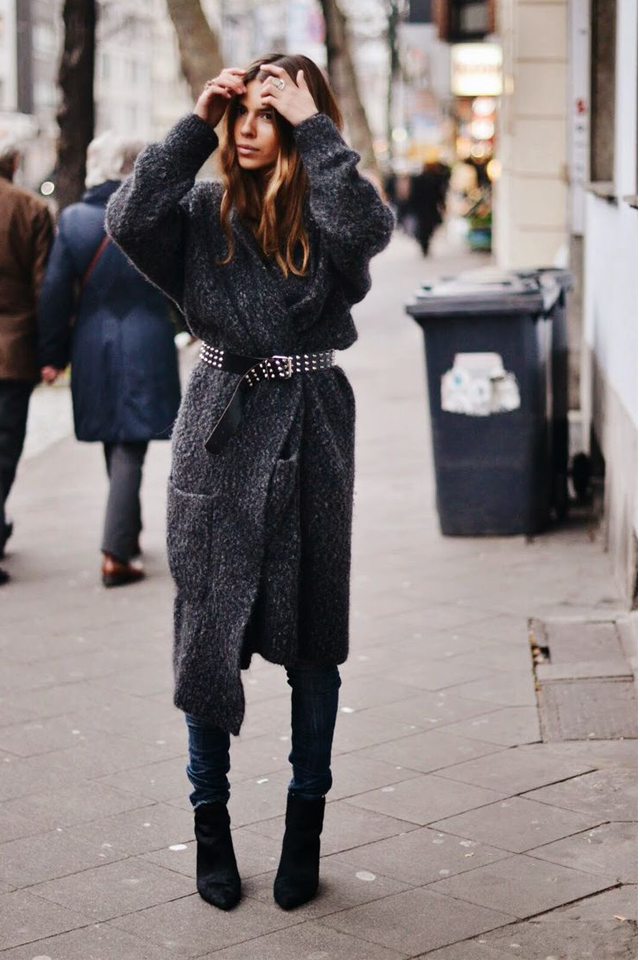 6. Wrap a jacket around your waist:
By all means this is my favorite trend this winter. Whatever I choose to wear, a flannel shirt or a jacket makes my look go from dull to trendy.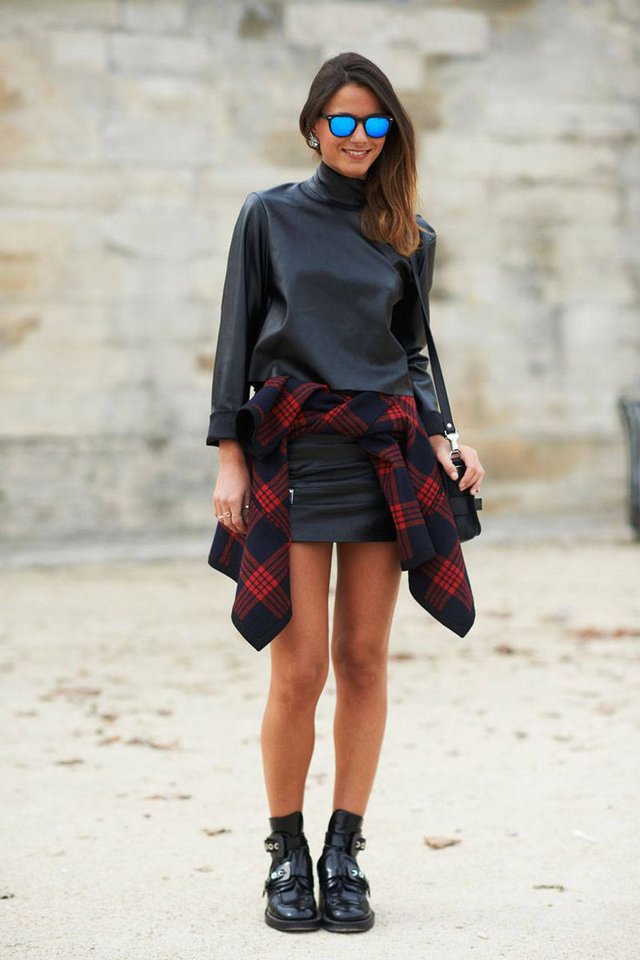 7. Tuck half of your pullover inside your jeans:
This trick is actually great, as you can transform your look from day to night. Sport the sloppy pullover during the day, and just tuck half of it inside and you'll instantly look chic.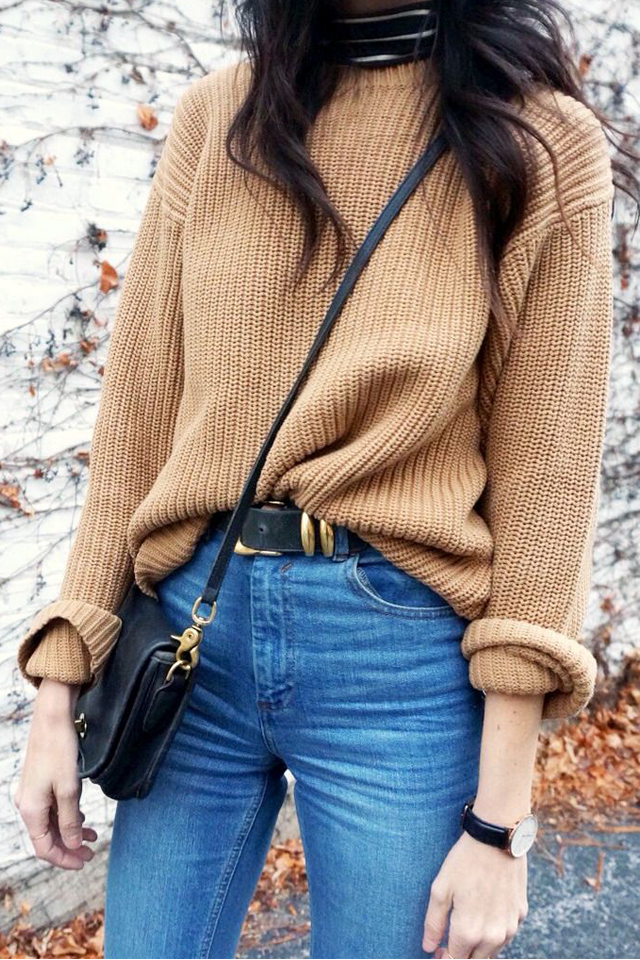 8. Wear an all-black outfit:
You can never go wrong with an all-black outfit. For the days that you can't think of putting an outfit together, just throw on black pants and a black jacket and you're ready to go anywhere.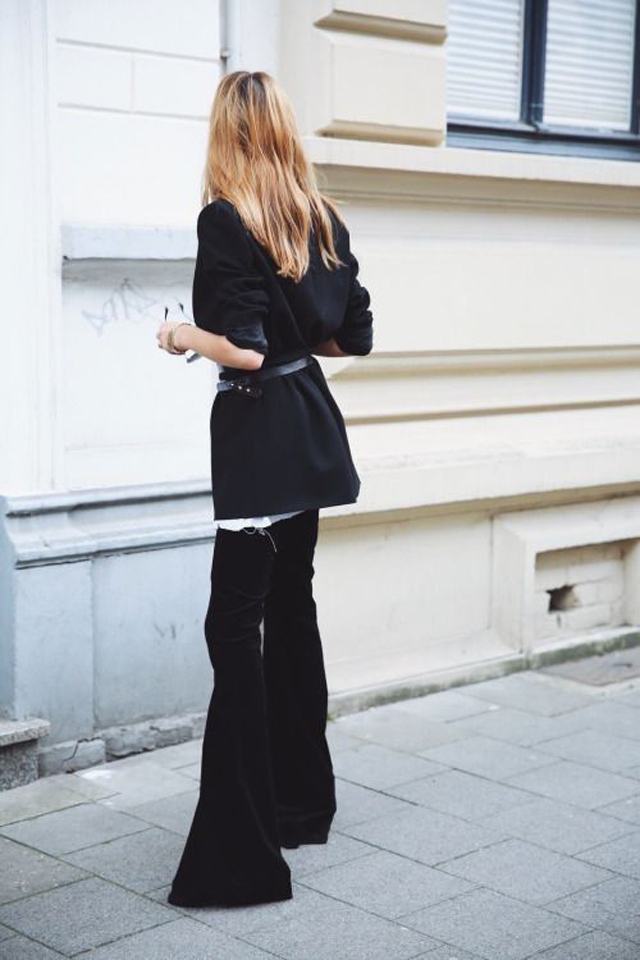 9. Drape a coat or jacket over your shoulders:
This is the easiest styling tip you'll ever get if you want to go for a sophisticated look instantly. Even if you're wearing distressed jeans and you drape a coat over your shoulders, you'll look runway ready.