Bye bye, so long summer days, you've been good to us! It's time to focus now on fall and winter trends, and I had to start with denim trends, because you know, denim is the most important element in your wardrobe. That's why I'll share with you the top 10 denim trends for Fall 2016.
But first, let me tell you a little piece of fashion news that might make you happy...some of the Spring Summer 2016 denim pieces that you might already have are still trending for Fall Winter 2016. So, you can definitely wear them again and again, because they're still trending! Like what? This is what you'll know when you continue reading...
1. Patched jeans:
This past summer was all about patches, and so will fall and winter be. Don't worry about it, either keep on wearing the ones you already own or make your patch art; we can help you with this simple DIY!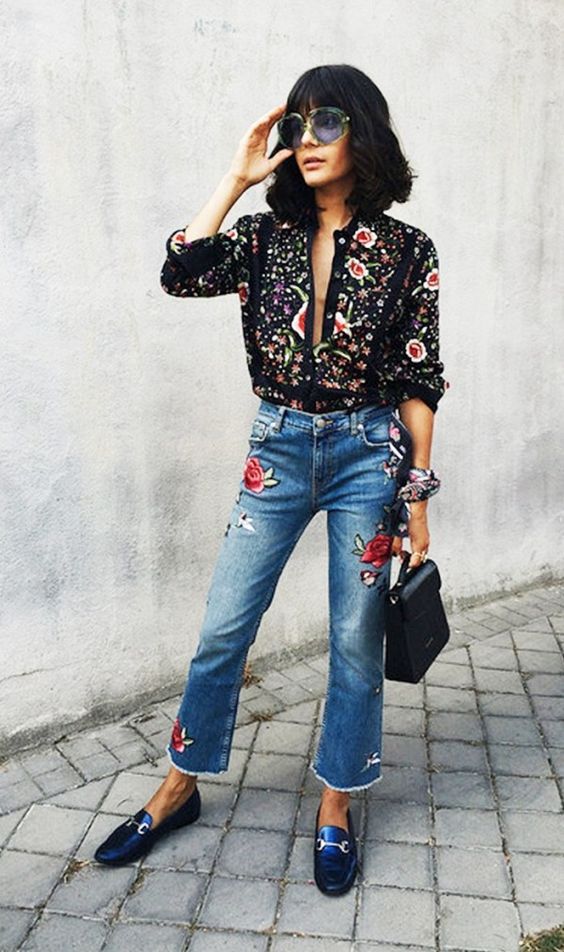 2. Patched denim jackets:
Denim jackets with patches are also still in, so enjoy wearing them this fall and even during winter.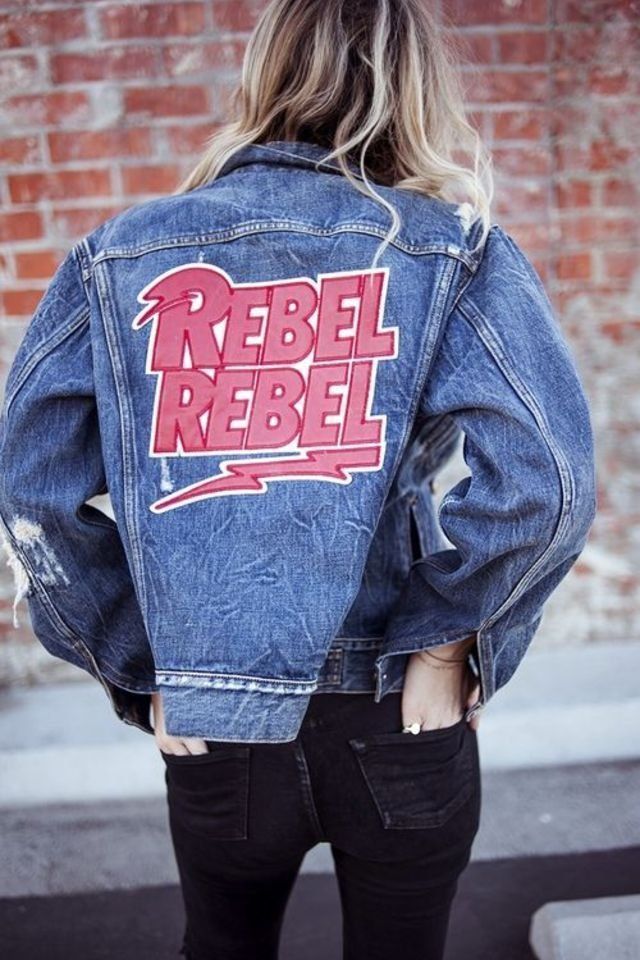 3. Culotte denim pants:
I am personally a big fan of culotte pants; they're so chic, so when I saw them in denim and checked how street style stars wore them, I thought "I got to have denim culottes this fall."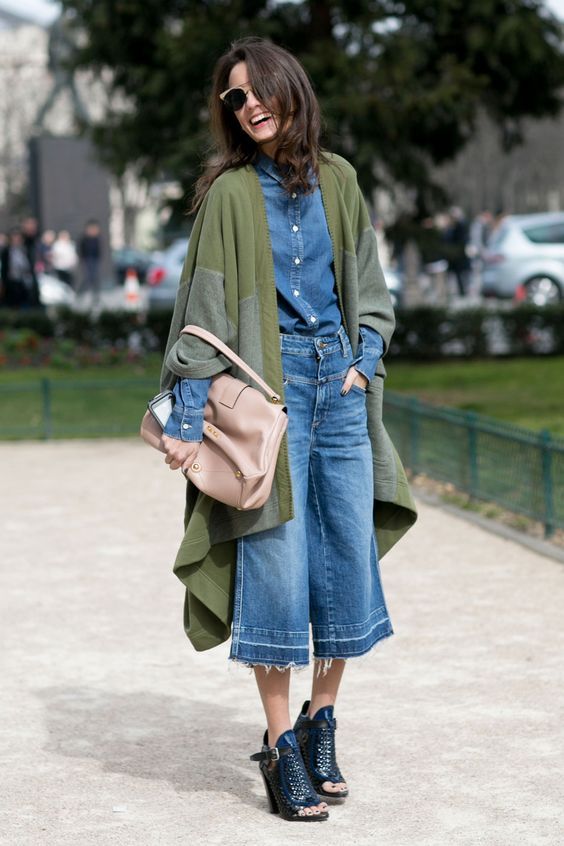 4. Short front-buttoned denim skirts:
These gorgeous denim skirts are easily transformed from summer to fall with knee-high boots or tights! And if you're bold enough, style them over your favorite pants.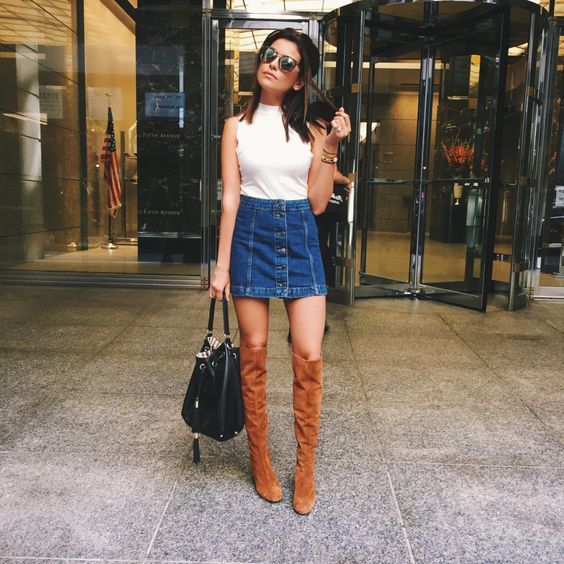 5. Midi front-buttoned denim skirts:
This denim skirt is perfect for everyone, just tuck in your favorite slim sweater and you'll look so chic. Or wear an over-sized sweater over it and look like a street style hipster.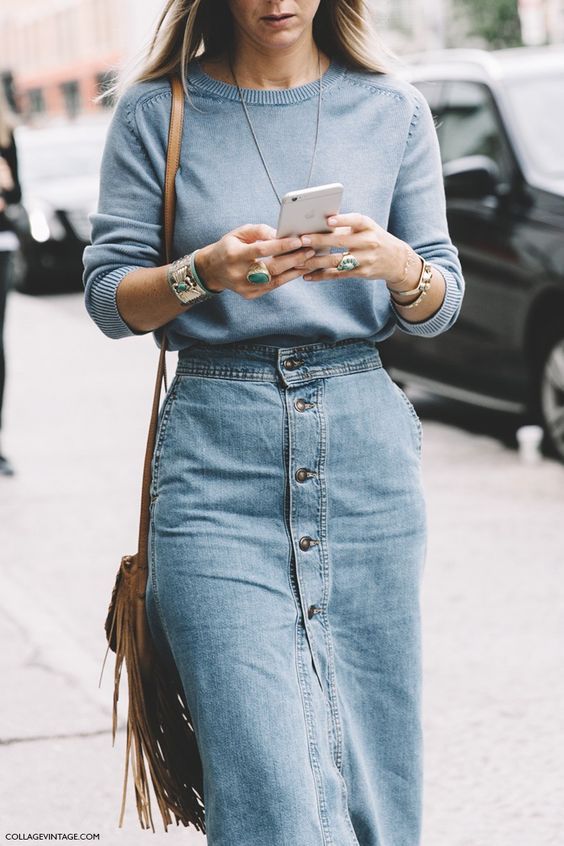 6. Mom jeans:
Mom jeans are not going anywhere; people still love them, so wear them as much as you want, and style them in different cool styles as you like.
7. Over-sized denim jacket:
Over-sized denim jackets are so cozy and cool, and add a lot of edge to your style. Style them over your favorite dress or outfit and look cool this fall.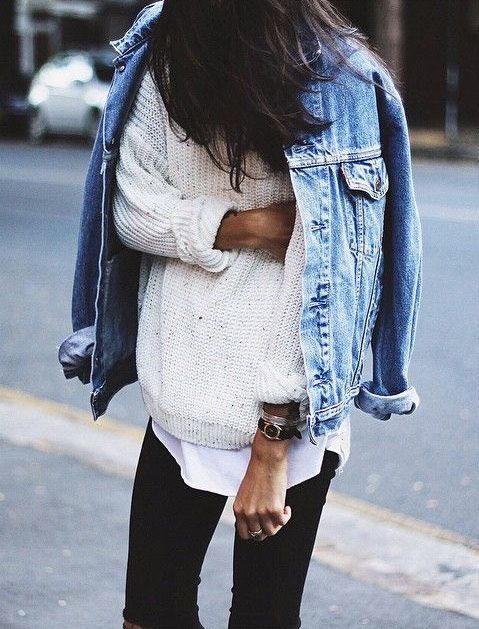 8. Denim coat:
Denim coats are the coolest trend for Fall 2016, and shearling denim coats are even cooler for winter! They're so cozy, as they provide enough warmth and they look super trendy and unique!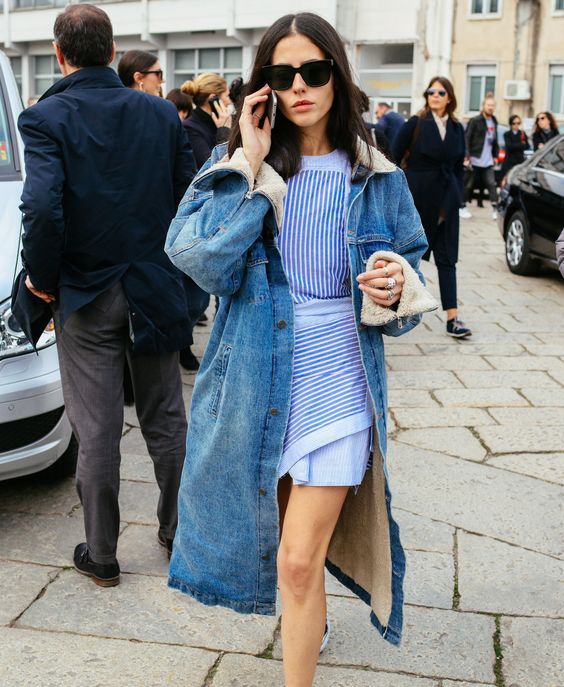 9. Flare denim pants:
So the flare pants have been around for a while now, and they come in many shapes! Wear them in denim to give you a long and slim silhouette this fall, and enjoy a chic ad trendy style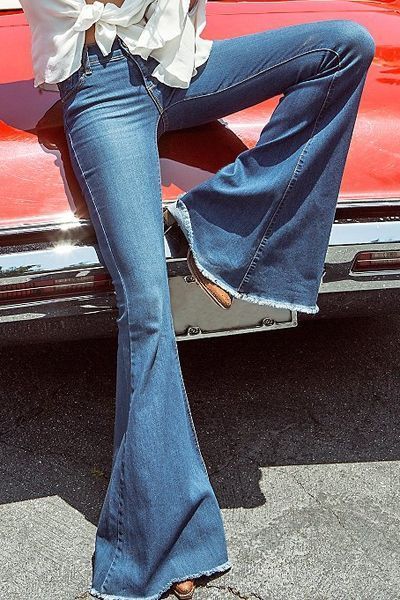 10. Frayed hem jeans:
Remember when we gave you an easy DIY on how to make frayed hem jeans? If you haven't done it yet, do it now, because you should be wearing them this fall for they're super trendy and super chic.