The Chanel Cruise 2016/17 fashion show just took place in Havana, Cuba, and mesmerizing is the only word I can use to explain the fiesta that happened! Karl Lagerfeld made everyone fly to Cuba at stage Chanel's Cruise 2016/17 fashion show. There was lots of historic vibes; singing, dancing and warm greetings from the residents of this exotic holiday destination.
Apart from this, I couldn't help but spot the top trends from Chanel's Cruise 2016/17 fashion show and share them with you. The models literally killed it on Chanel's Cruise 2016/17 runway, so scroll down and see all the top trends that you must see.

1. Graphic T-shirts + Fancy Skirts = A Killer Combo!
I personally love to mix and match graphic T-shirts with fancy skirts, and it looks like Karl Lagerfeld agrees too. Graphic T-shirts made several appearances on the Chanel Cruise 2016/17 catwalk and it's a trend that you should also try.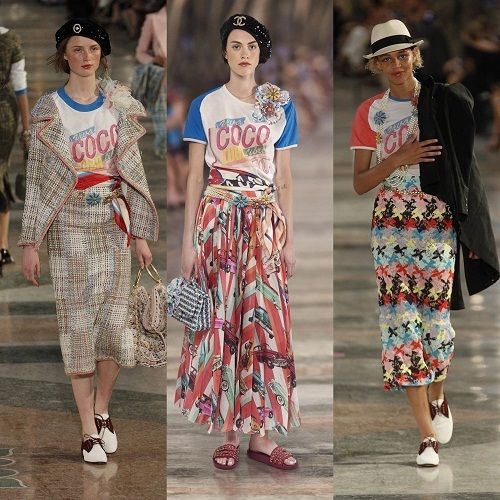 2. Shorts, shorts, and more shorts!
Shorts, tapered shorts and shorts suits were all spotted at Chanel's Cruise 2016/17 fashion show, so it looks like shorts are a trend that you need to try. Be bold and try something other than your denim shorts!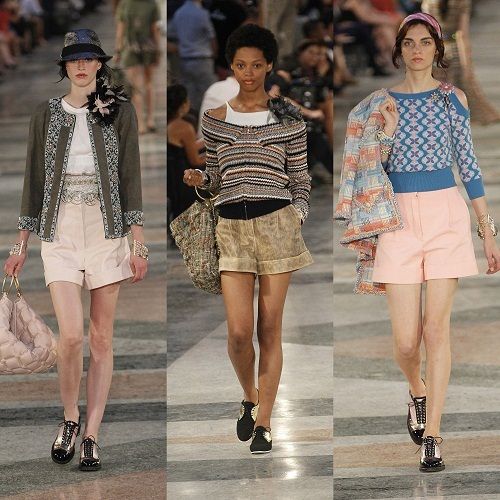 3. Fedora hats to top off your outfits for cool vibes.
The ultimate holiday accessory? Of course a fedora hat! Top off your look with a fedora hat for an instant outfit update! P.S. It's also a great way to conceal a bad hair day.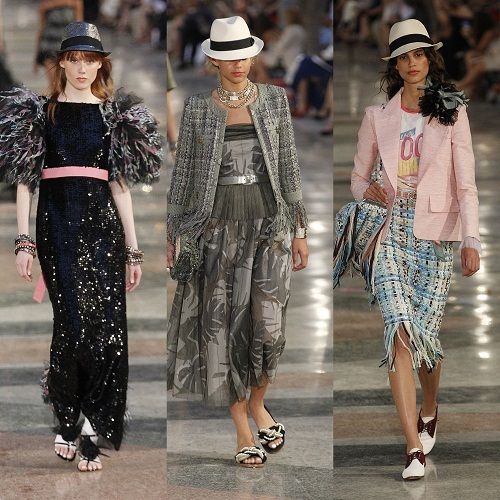 4. Your classic white shirt can now be layered in so many ways.
We all know that a classic white shirt is a wardrobe staple, and Chanel's Cruise 2016/17 fashion show proved to us that you can really wear it in endless way! Layer your white shirt with statement tops or try it with a pantsuit for a formal look.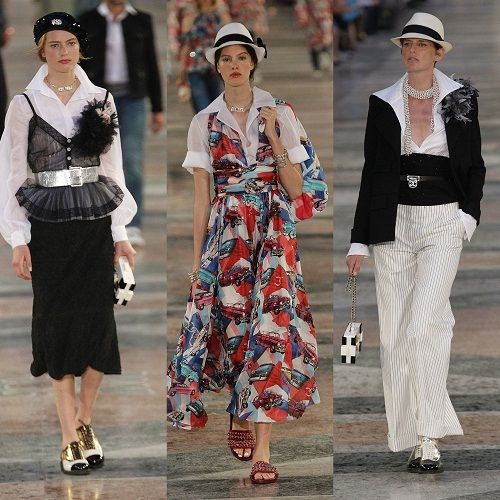 5. Don't be afraid of prints on prints.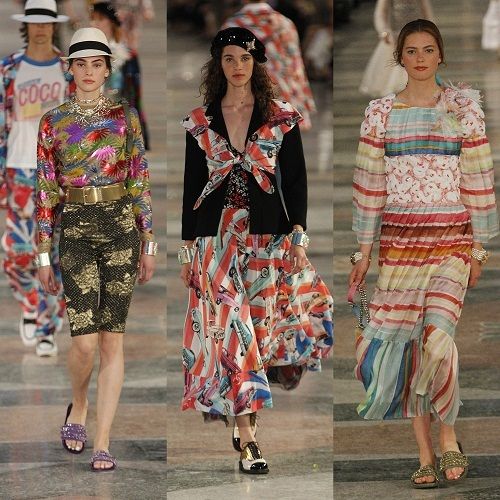 6. Utility jackets with a twist.
Utility jackets are a great outerwear option, and for the Cruise 2016/17 show, Chanel presented them with a twist. Khaki jackets can come in different silhouettes and cuts, and you can layer with different clothing items for a stylish utilitarian look.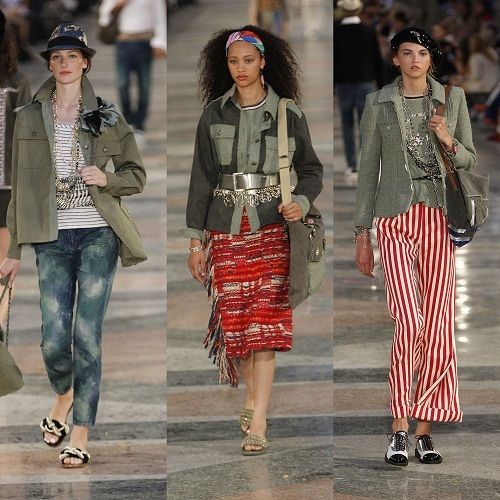 7. Sequins are totally okay for day-wear!
Rules were made to be broken, right? Whoever said you can't wear sequins during the day is totally mistaken! If you still doubt it, take a look at these day-wear options featuring sequins from Chanel's Cruise 2016/17 fashion show.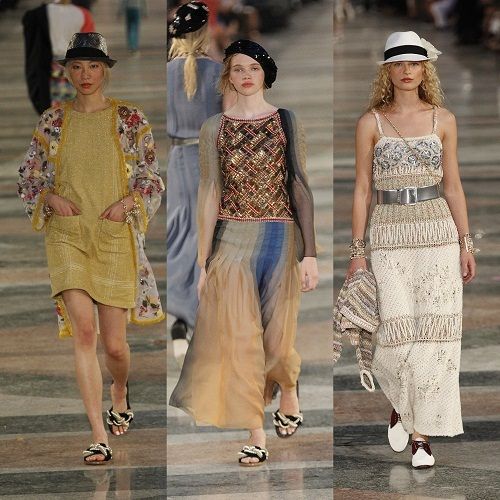 8. Sliders are back on trend and they're a must-have.
Remember when sliders when only worn by the pool-side? These days are over! Sliders are making a huge come-back and most of the looks at Chanel's Cruise 2016/17 fashion show were styled with sliders, even dresses!