Tassels are not just cute and fun, they're also so trendy right now! So instead of buying a new tassel accessory, why not make yours at home? This DIY tutorial will teach you to make a tassel keychain with some simple tools. Did I mention that they'd look awesome with pom-poms too? Let's start.
Tools to make a tassel keychain:
- Soft leather sheet (5x15cm)
- Keychain ring
- Scissors
- Glue gun
- Chalk
Steps to make a tassel keychain:
1. Spread the leather sheet on a flat surface, making the long side of the sheet horizontal and the short side vertical.
2. Using the chalk make a straight line mark for the top of the tassels. It's preferable to leave about 1 cm from the top.
3. Now take the scissors, and start cutting vertically the short side into strips. Try to make every fringe equal to the other as much as possible.
4. Take the last strip on any side, and pass it through the key chain ring, and then using the glue gun, stick the two ends together.
5. Put the hot glue with the glue gun on the inside of the leather sheet, right on the uncut strip.
6. Quickly but carefully, start rolling the upper strip on the hot glue before it dries.
7. Let it dry for an hour and then come back to use as you like. You can hang it on your bag or you can use it as a keychain!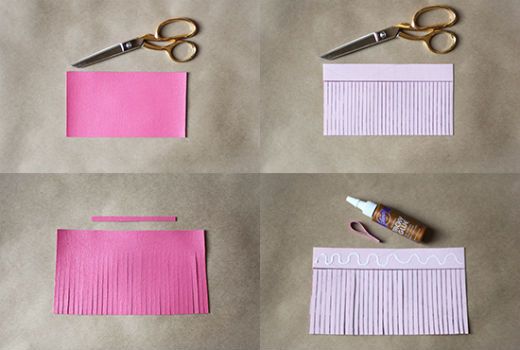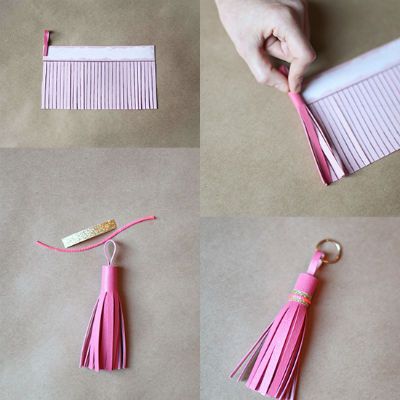 Photo Credit: www.missrenaissance.com