We asked 10 young mothers about motherhood, that new and thrilling experience they go through once they have their babies. The answers we received were so sentimental - a diversity of happy moments and other tough ones. However, there was something in common; what these young mothers told us about motherhood was very inspiring, and will help you through this beautiful journey of being a mum and raising children. So, here are 10 mothers spilling the secrets of how motherhood changed their lives.
1. "I was never told that I might reach a point where I want to quit everything. But just looking to their eyes makes me want to complete the journey with its happiness and sadness, and all its strength and weakness. At the end, they call it my life, and my true strength is my family." -Rana Badr, mother of Laila, almost 2 years old.
2. "Unemployed MomZilla of Two" it's how I describe myself on Twitter. I guess it highlights the predicament of my life: what I've given up on, including my dreams, and the shifting of power of being the center of my own universe, to being a full time mum who fights every single day to make it the best day for her family. Mostly unappreciated from her own kids, but hopping they will understand one day, and be thankful that I pushed them every day to their maximum. It's a hard job being a mum, but definitely worth it then, now and forever. -Nawal El-Fiqi, mother of Yassin, 10 years old and Zeina, 5 years old.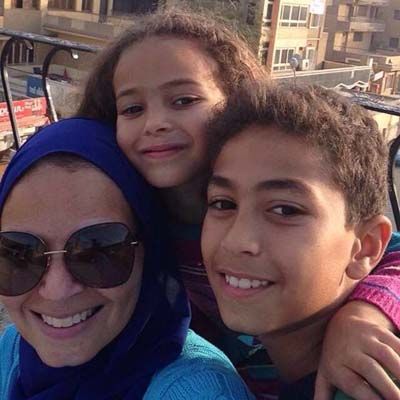 3. "When I first had my baby, I was shocked by the sleep deprivation, that I couldn't think about anything positive in motherhood. However, when he started to discover my face with his little fingers, I felt my heart melting! I can give all my life for moments like these... Motherhood generates a gush of emotions that no one would ever control." -Rym Khalil, mother of Youssef, 1 year old.
4. "No one told me that being a mum would help me realize my real potentials. You can do things you never thought you could do, and you can see it in their eyes; they see you as a superhero and guess what? In real-life, you are one! It is so hard sometimes, but it's worth the love of those little creatures who would do anything in the world just to cuddle with you in the morning. Tip: You could be a mum and still enjoy yourself; treat yourself to a spa or a massage or a nice meal, because you have earned it! It gets you energized to do more and more for your family." -Shereen El-Mansoury, mother of Ahmed, 3 years old and Habiba, 6 months old.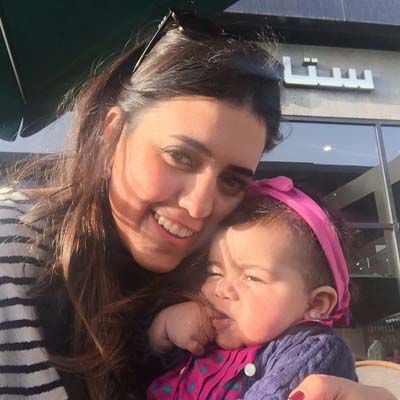 5. "No one told me I could let go of anything for their sake, without thinking twice. No one told me I would be extremely jealous from my daughter's relation with my husband. No one told me I would be thinking every single moment about them. No one told me I would be scared, literally, all the time that anything might hurt them. No one told me I would love someone to that extent it's inexpressible." - Laila Medhat, mother of Zeina, 4 years old and Aly, 1 year old.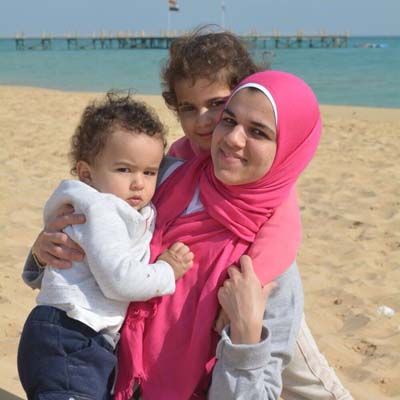 6. "I'm a mother of beautiful baby girl who's two; she changed my life completely with the greatest love possible. I've always dreamed of being a mum, she's simply the BEAT IN MY HEART." -Bassma Sakkijha, mother of Malika, 2 years old.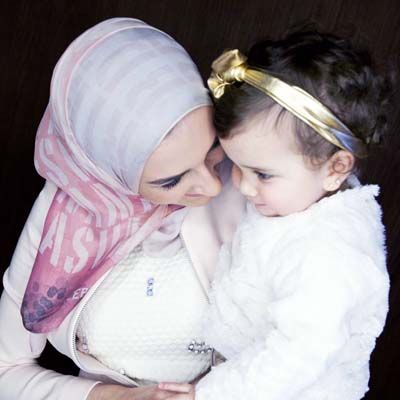 7. "The thing that no one told me about motherhood, is that the only way for it to work, is by putting myself first. Sacrifice is noble, but it comes with a long list of consequences, and on the top of that list is being burnout. No one is their best when they are burnout. And I want to be the best version of myself for my child. I am more patient when I put myself first. I am more kind when I put myself first. I am more caring when I put myself first. I am more playful when I put myself first. I am more loving and giving and selfless when I put myself first. No one told me I can do that as a mother. No one told me that I can put myself first, and still be there for my child. No one told me that by putting myself first, I am showing him what it is to be a whole-person. A person who became a mother, but is also a daughter, a wife, a friend, a therapist, a traveler, an artist and so many other things yet to be discovered. No one told me it is okay to continue being me." -Maram Tolba, mother of Yunus, 2 years old.

8. "I never knew that my heart could melt just from a look from his little eyes, he does this thing when he does something wrong, he gives me this witty and smart look, followed by a hug and a kiss. I forget in a second and just laugh." -Sarah Sameh, mother of Hamza, 2 years old.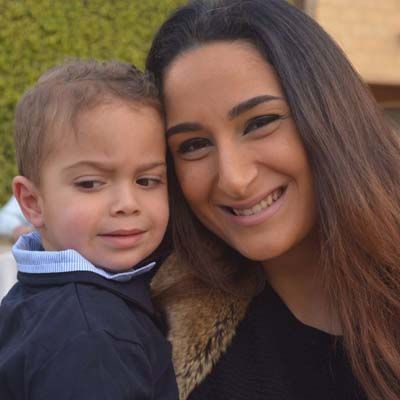 9. "The ultimate feeling I had from being a mother, which grows day after day, is my sense of appreciation and gratefulness to my beloved mother for all her endless love, care, and support she gave to her children. Motherhood is an inclusive experience full of joy, empowerment, self-achievement, excitement, patience, flexibility; yet, exhaustion, and tiredness. However, it's a fact that learning from being a mum is an endless channel of traits and feelings that will continuously grow with us while raising our beloved children.
I will just write that the most thing I felt about while writing, is feeling happy and blessed being a mother. The happiness and smile I see on my son's face while bringing him from the nursery - even if it lasts only one minute, gives me a great reward for all the efforts and mixed feelings I go through while being a mother. To all the lovely mums, happy mother's day, just know you are not alone and we are all doing a great job regardless of the different methods we raise our kids." -Farah Haggag, mother of Nour, almost 2 years old.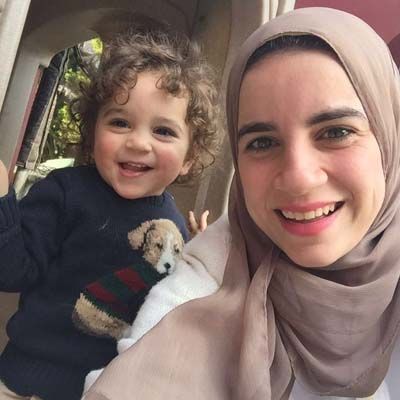 10. "I never knew a tiny touch on my face at night can bring tears to my eyes, until I felt my son's little fingers stroking my cheeks just to make sure I am there." -Gina Kamal, mother of Adam, 3 years old.